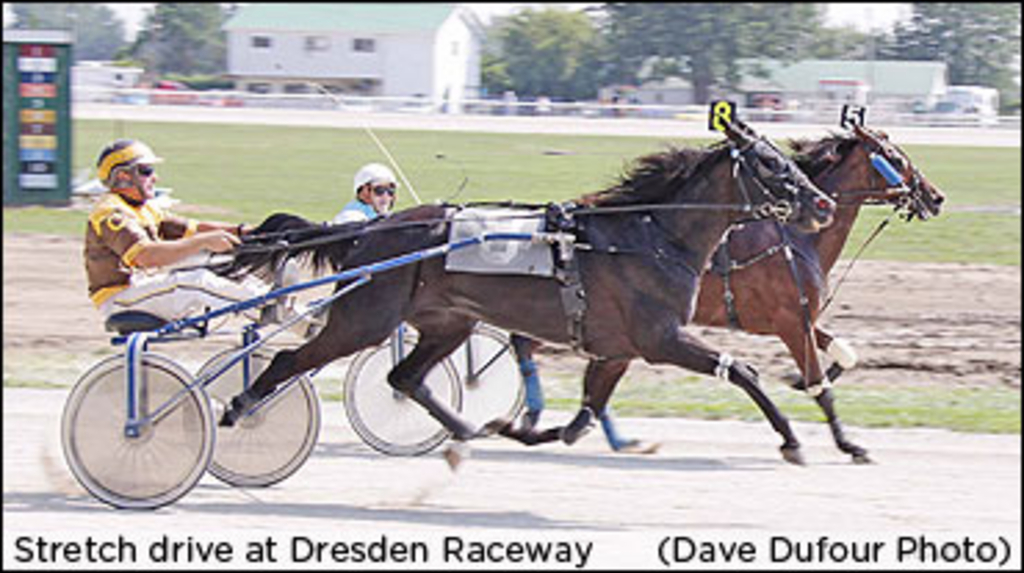 "We're still hoping something at the eleventh hour comes through and actually saves racing because with so many jobs and lives at stake you just kind of hope that it's going to go (ahead)."
Dresden Raceway's track announcer, Gary Patterson, is like many people in the industry – trying to being optimistic while being realistic at the same time.
"The provincial government has been dragging their feet on a lot of things," added Patterson. "It's almost like they don't know what's going on."
Patterson, who is one of about 20 employees on Dresden Raceway's payroll, could join an even longer list of people affected by the closure of the half-mile track. Lambton-Kent-Middlesex MPP Monte McNaughton figures between 800-1,000 jobs will be affected if the track ceases operation.
"It's absolutely devastating," said McNaughton. "At this point top trainers would normally have their entire season planned out, but here in Ontario they don't have any race dates, any purse amounts or any other details. Despite what the Premier says, the 2013 calendar of Ontario Race Days as approved by the Ontario Racing Commission says otherwise. There is not a single race scheduled for the 2013 season. Not one."
Dresden Raceway, which has featured harness racing since 1889, wasn't one of the tracks mentioned by the Liberal provincial government in last week's announcement that there will be horse racing in the province this year. There was also no mention of Windsor Raceway or Hiawatha Horse Park.
According to WallaceCourierPress.com, officials at WINRAC Development Inc., the operators of Dresden Raceway, were unavailable for comment.