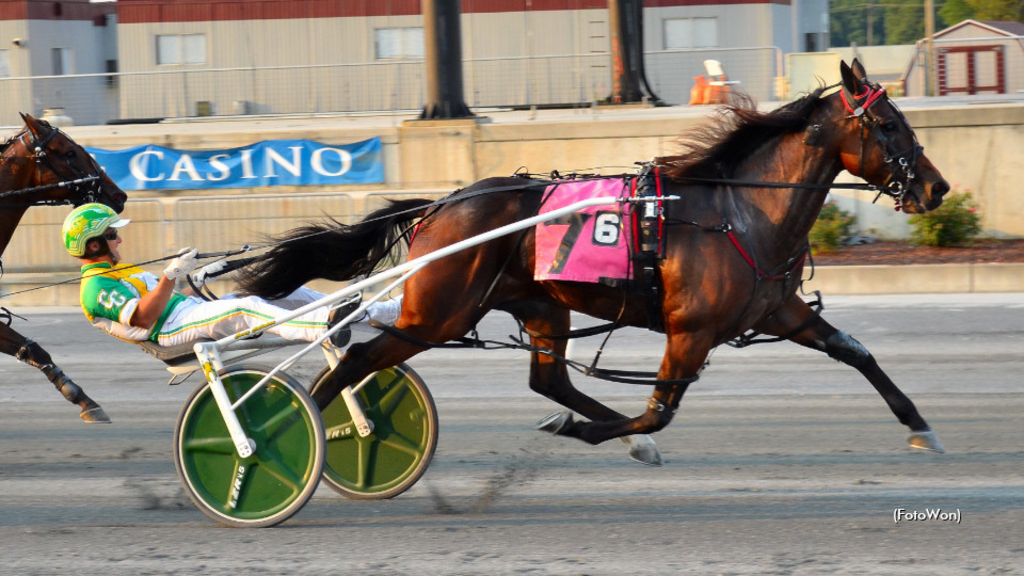 An accident involving multiple horses resulted in four drivers being unseated in Tuesday's 11th Race at Harrington Raceway.
Royal Tang (Russell Foster), who led most of the way prior to the mishap, fell on the backstretch near the three-quarters and impeded the progress of trailing horses, Victory Move (Cody Poliseno), Outclassed (Corey Callahan) and Due West (Art Stafford, Jr.), who also fell.
Callahan and Stafford, Jr. were taken to area hospitals for further evaluation. No further information on their condition was available at the time of this writing. Royal Tang suffered a catastrophic injury and was tragically euthanized.
The other horses and drivers involved appeared to escape serious injury.
A 15-card was contested as three cards remain before the customary summer break.
Chris Scicluna's My Kiwi Lady N ($12.80, Montrell Teague) was a 1:52.4 winner in the $20,000 Mares Open.
The nine-year-old Art Major mare received a pocket trip and outkicked pacesetter Anneke through the stretch for a one-length win. Anneke held second while Incaseyoudidntknow rallied for third.
It was the fourth straight win for My Kiwi Lady N, who is trained by her owner.
David Hamm and Rodney Long's Movin On Up ($6.60, Allan Davis) won the sub-featured $15,000 conditioned pace in 1:51.2 for trainer Chuck Crissman, Jr., who had a training double.
(Harrington Raceway)