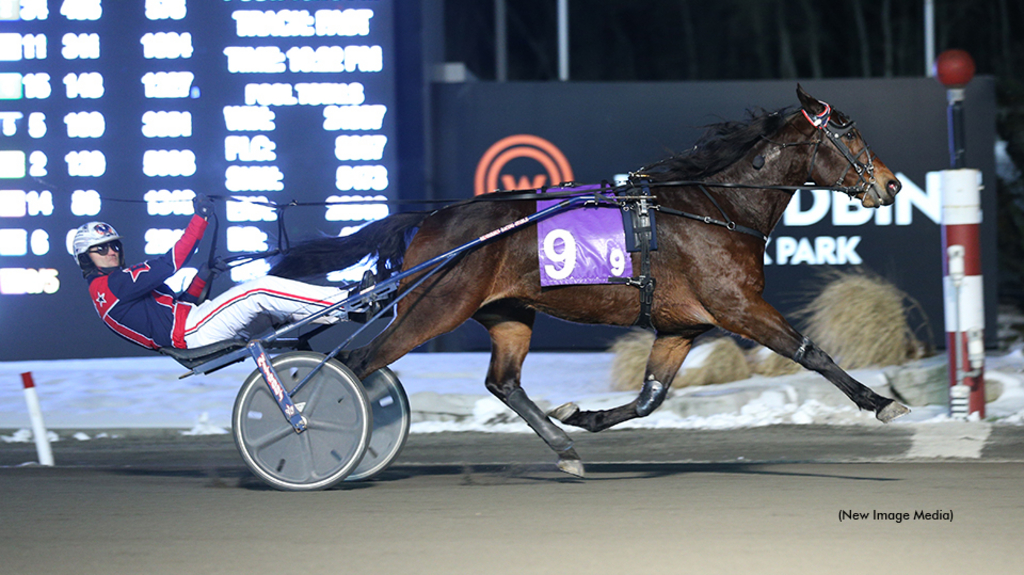 O'Brien Award-winning trotter Perfetto is the first horse confirmed to compete in the 2022 Oslo Grand Prix in Norway.
TGN reports that Perfetto's connections today accepted the first invitation from Bjerke Racetrack's Andre Ringelien to the Group 1 stakes race to be held on Sunday, June 12 at the Oslo racetrack.
Trained and driven by Norwegian native Dagfin Henriksen and owned by Gerald Haggerty of Camden East, Ont., the seven-year-old Majestic Son gelding is a 25-time winner with $722,416 in earnings.
"It will be incredibly fun to come home and start a [horse from my own stable] in Norway's biggest international race," Henriksen was quoted as saying during a quick visit to Norway with his sons. "It is a dream come true. I had not dreamed of that when I went with my grandfather to Bjerke as a boy and was bitten by the trotting [bug] for the first time."
Canada's two-time reigning Older Trotting Horse of the Year will kick off his first European trip competing in the Elitloppet on May 29 at Solvalla Racetrack in Sweden.
Henriksen indicated Perfetto trained well at home with partner Laura Trask and is scheduled to make one more start in Canada on Monday before heading to the U.S. for a few days rest at the Jonas Czernyson stable. He will then travel overseas to Sweden and Norway.
(With files from TGN)