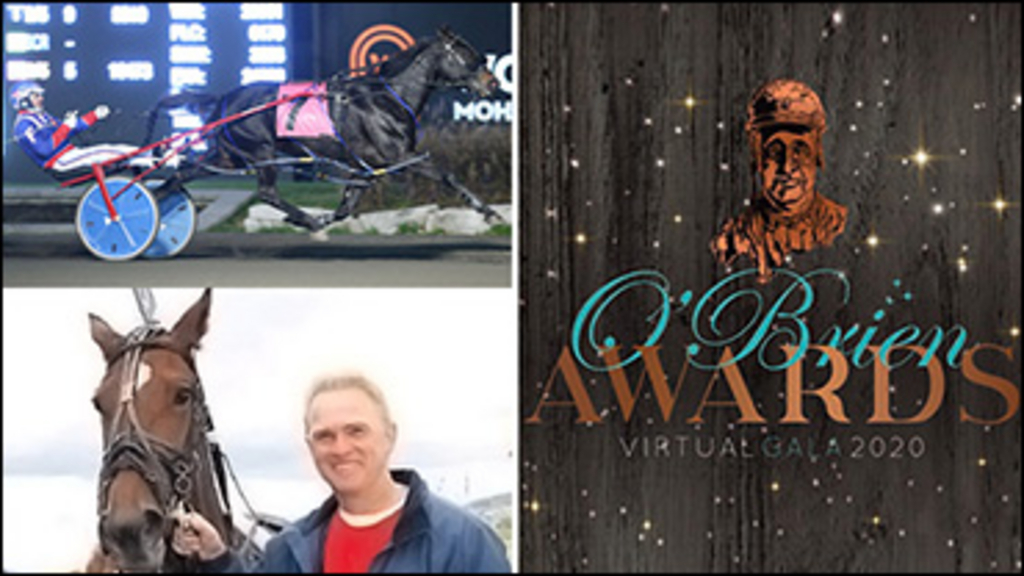 Everything's coming up roses these days for Quebec-based Standardbred owner and breeder Guy Corbeil.
His compact 12-horse stable collected $450,000 in purses in 2020, making it one of his best years in three decades in the sport, and his homebred Lit De Rose is a finalist for the O'Brien Award as outstanding pacing mare in Canada, the third time he's been nominated in the category after his Quebec Sires Stakes standouts Provoquante and Excitante made the cut but fell short of winning in the 1990s.
He also owns Lit De Rose's 20-year-old sire, Leader Bayama, suddenly a hot commodity after producing Lit De Rose and another top mare, $700,000 winner Rebeka Bayama, from a limited crop of only about 20 foals. Leader Bayama will stand in Ontario in 2021.
Corbeil has had several excellent horses over the years, but considers Lit De Rose, now six, the best so far. "She can score, she can close. She's so easy to drive. And the harder the competition she faced, the better she got."
The mare, whose name was inspired by the Bon Jovi song Bed Of Roses, began her 2020 campaign at Rideau Carleton Raceway, where she won four of seven starts and established a new track record at the Ottawa oval. Then it was on to Woodbine Mohawk Park, where she took a mark of 1:50.1, finished second to Kissin In The Sand in the $215,000 Milton final and ended the year with three consecutive wins in the fillies and mares preferred class.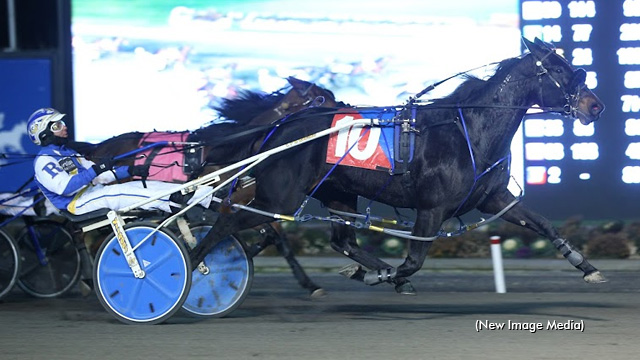 "She made me look good," said Richard Moreau, who trained her at Mohawk.
Lit De Rose completed the year with nine wins and 14 top-three finishes in 18 starts and $169,000 in earnings, pushing her career total past $300,000.
Corbeil said the race that most impressed him wasn't a winning effort, but the Milton elimination, where she was last of seven at the top of the stretch but paced a final quarter in :25.3 for driver Louis-Philippe Roy to finish fourth and gain a spot in the final.
"I've always dreamed of having a horse that could close like that,​" he said.
Corbeil said the O'Brien nomination was a complete surprise, and he's delighted just to be nominated.
"It never crossed my mind. The other finalist (So Much More) has all my respect. She had a very good year. I was happy just to be in the preferred. To win a preferred (at Mohawk) was like a trophy for me.​ My mare surpassed all expectations."
Corbeil expects Lit De Rose will return to the races after a couple of months off for what likely will be her final campaign.
"She​'s low-maintenance and she came back fresh, like she was just starting the year."
Corbeil also has high hopes for five-year-old pacer Enavant, co-owned with Determination Stable, who started his career with an 11-race undefeated streak in 2020 and will test stakes company this year.
"My priority in racing is to have fun with my horses," Corbeil said, "and I had a lot (in 2020)."
The 2020 Virtual O'Brien Awards Gala takes place on Sunday, January 31, 2021 and will be available for viewing on standardbredcanada.ca from 7:00 – 8:30 p.m. (EST).
(A Trot Insider Exclusive by Paul Delean)