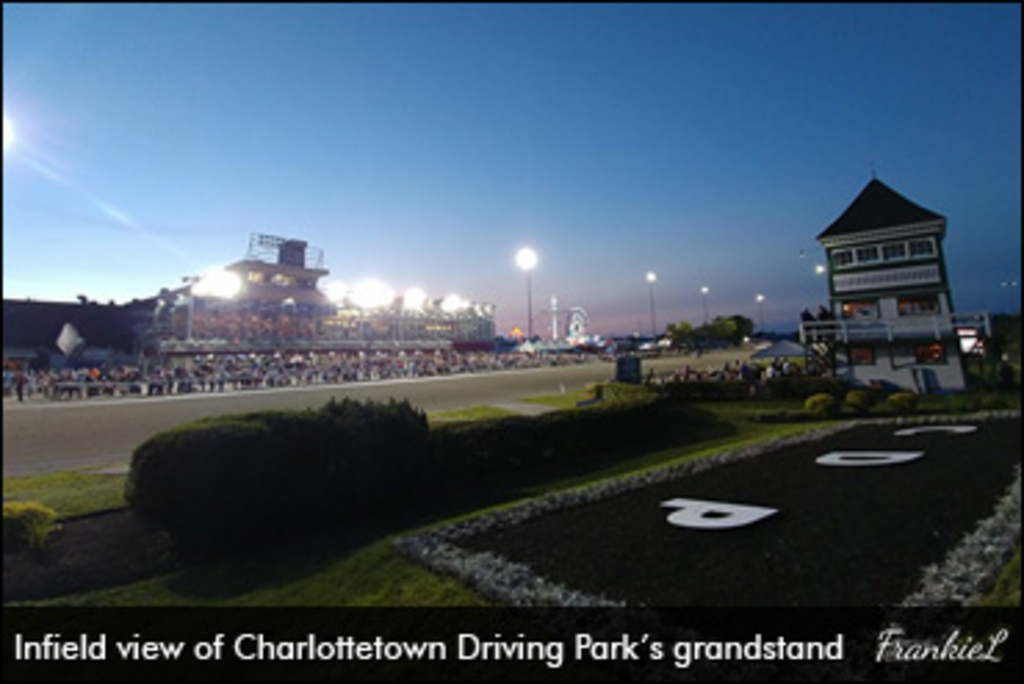 Post positions have been drawn for Trials 1 and 2 of The Guardian Gold Cup & Saucer. The $12,500 trials will be contested this coming Saturday (Aug. 10) and Monday (Aug. 12), respectively, Red Shores Racetrack & Casino at the Charlottetown Driving Park.
The draw for the 60th edition of the stakes event took place Tuesday morning (Aug. 6) during a press conference at the Charlottetown Driving Park. The Gold Cup & Saucer is an open event for pacers.
The Gold Cup & Saucer has attracted 14 entrants, and thus each trial will house a field of seven. Headlining the field is 2018 Gold Cup & Saucer champ Somewhere Fancy. Owned by John Mehlenbacher of Oakville, Ont., Somewhere Fancy was a 1:50.4 winner one year ago for driver Simon Allard and trainer Rene Allard, who was on hand for the post position draw.
"It gives me butterflies just to hear how people really, truly care about harness racing here," Allard told The Guardian. "I travel the world and you don't see it as much in other places...it's just the love for the horses and the love for the game and how much people just truly love harness racing here – and I think that makes me want to be here every year just to see the excitement in everybody's eyes."
Allard, who boasts wins in the Gold Cup & Saucer in 2014 (Bigtown Hero), 2016 (Ys Lotus) and 2018 (Somewhere Fancy) added that the excitement and passion for harness racing is what brings him back year after year, not the purse money.
"We won the Cup (last year) but by the time we got home we were in the hole," he said. "So, we don't come here for the money, but we have an amazing time."
Trial 1 (Saturday, August 10)
(Post – Horse)
1. Doctor Royal
2. Somewhere Fancy
3. Czar Seelster
4. National Debt
5. Midway Island
6. Levis Day
7. Make Some Luck
8. Bettors Fire N
Trial 2 (Monday, August 12)
(Post – Horse)
1. Rock Diamonds N
2. Dreamfair BJ
3. Bet On Brett
4. Sir Pugsley
5. Brave World
6. Lisburn
7. Rose Run Quest
8. Avatar J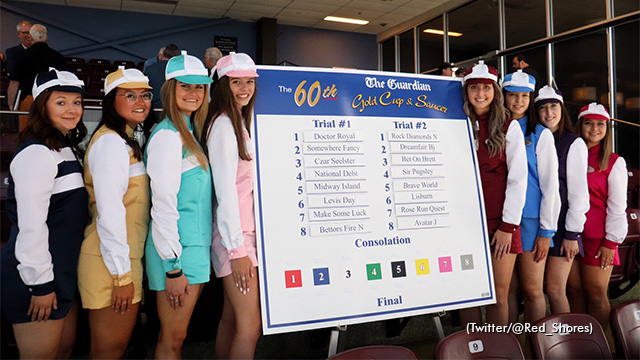 The $20,000 consolation will be raced next Friday (Aug. 16), while the $60,000 final will be the main event of CDP's program of live harness racing concluding Old Home Week on Saturday, August 17.