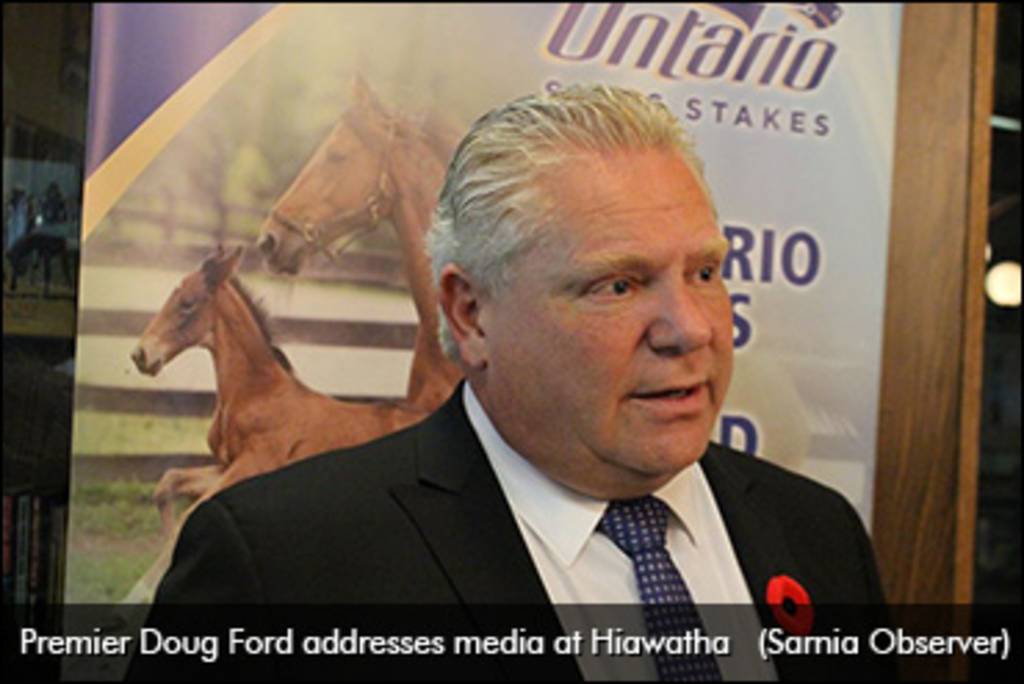 Not only did Ontario Premier Doug Ford make good on his pre-election promise to bring slots back to racetracks that had them removed by the previous government, he's gone on record to state that his party will be in attendance to cut the ribbon when slots return to one Ontario racetrack.
On Friday, Ford was in Sarnia for the unveiling of an "Ontario is Open for Business" sign at Blue Water Bridge and to take a tour of Hiawatha Horse Park. Late last month, an agreement was announced that signaled the return of slot machines to the Sarnia racetrack. The previous government pulled the slots machines from Hiawatha in April 2012.
While a timeline for the return has yet to be announced, according to the Sarnia Observer Ford noted that he's eager to see the slots reintroduced to Hiawatha Horse Park.
"We're going to get the slots down here, and I can't wait," Ford said. "We'll be down here to cut the ribbon."