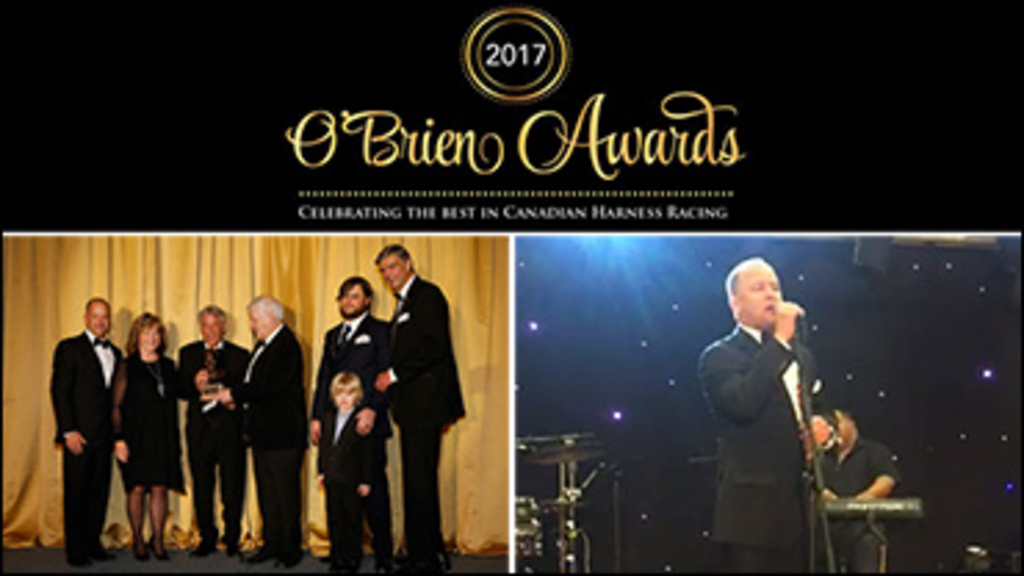 "The one thing that comes to mind is she's just so level-headed and professional. At two, you don't often find them that level-headed and sensible. That paid in spades for her."
Trot Insider discussed the O'Brien Award winning season of Kadabra Queen with her driver Scott Coulter at the annual Black Tie Gala honouring the best in Canadian harness racing on Saturday, Feb. 3 in Mississauga, Ont. Coulter enjoyed his first O'Brien Awards, in more ways than one.
His O'Brien Award win came courtesy of the outstanding trotting filly Kadabra Queen, named Canada's Two-Year-Old Trotting Filly of 2017. The Kadabra filly won five of 10 races and more than $328,000 on the season. All five of her victories were in the Ontario Sires Stakes, including a win in the season-ending Ontario Sires Stakes Super Final at Mohawk Racetrack, her final start of the season.
The interview with Coulter is the ninth in a series of several post-event video interviews with O'Brien Award finalists, sponsored by Horse Racing Alberta.
Coulter wasn't done in front of the camera on Saturday night. Later that evening, he made his second on-stage appearance showing off his sensational singing.
To view the full list of 2017 O'Brien Awards winners, click here.