Those that currently take Milton Transit's Route 62 from the downtown Milton GO station to Mohawk Racetrack should be aware that the route will not be in operation in 2018.
According to an article by In Halton, on December 4, Milton Town Council voted 10-1 against a motion introduced by Milton Councillor Cindy Lunau to keep the route, which was introduced via a pilot program, operational.
Lunau, who represents the northern part of Milton, had stated that the route did not have to remain how it was, but could be extended to reach the large student population that resides in Brookville.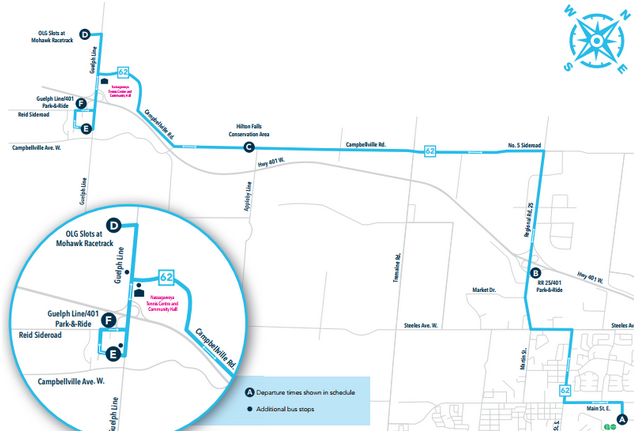 (With files from In Halton)