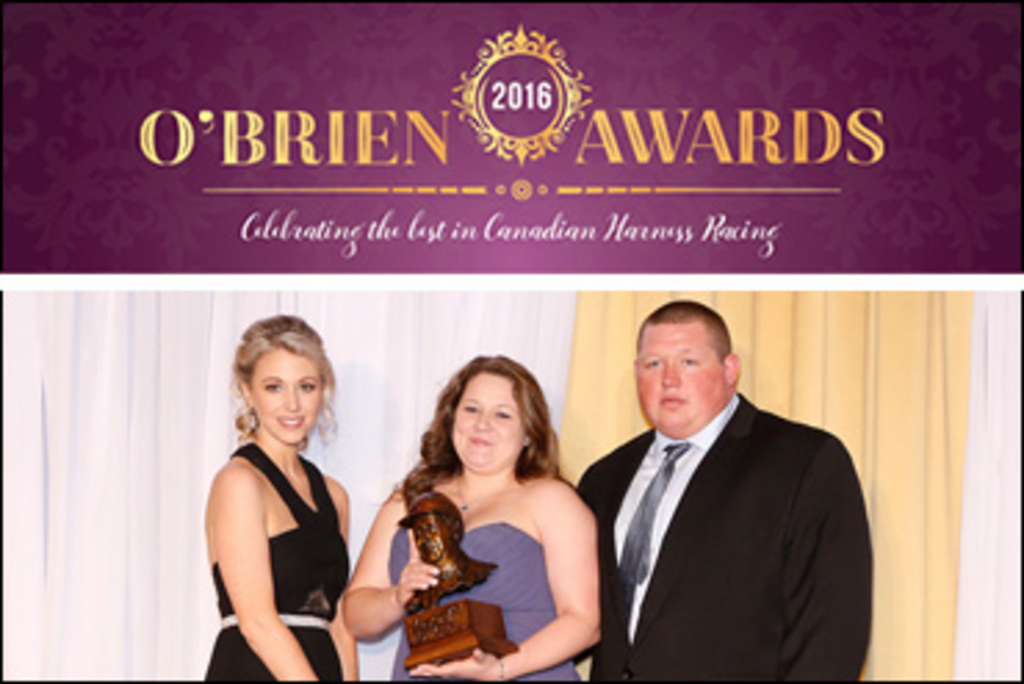 Following her third O'Brien Award-winning season that was highlighted by a race that still gives her trainer chills when he thinks about it, Lady Shadow is preparing to continue her reign in the Older Pacing Mares division once again in 2017.
Trot Insider caught up with trainer Ron Adams to discuss the key to Lady Shadow's consistency and an update on Canada's Older Pacing Mare of the Year at the Black Tie Gala on Saturday, Jan. 28 in Mississauga, Ont.
"This mare, she's been good her whole life," said Adams, who has trained Lady Shadow for the majority of her aged career. "She put a good two, three, four, five-year-old campaign together now. She put all of her quirks behind the gate, and stuff like that, behind her and she's really matured into a serious racehorse."
Lady Shadow won her third straight O'Brien Award, and second consecutive in the Older Pacing Mare category. The daughter of Shadow Play put together another profitable season with 12 victories from 20 starts and more than $945,000 in earnings. She was strong throughout the season, sweeping the eliminations and finals of the Roses Are Red, Milton Stakes and Breeders Crown. She also scored added-distance victories at The Meadowlands in the Golden Girls and Lady Liberty, and capped off her year with a win in the TVG Free-For-All Championship.
To view the full list of 2016 O'Brien Awards winners, click here.