Attorney Howard Taylor told harnessracing.com by cell phone as he was leaving the Monmouth County courthouse in New Jersey late Tuesday afternoon (January 31) that he has filed an order to show cause as a result of the Meadowlands Racetrack and the Standardbred Breeders and Owners Association of New Jersey's decision to cancel this year's New Jersey Classic and Miss New Jersey.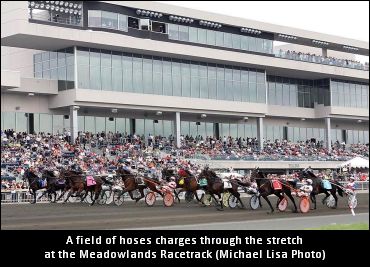 Taylor, in partnership with Abe Basen, Ed Gold and Thomas Lazzaro, purchased the now three-year-old pacer Every Way Out last July after the colt won the pair of preliminaries of the New Jersey Sire Stakes. Every Way Out then won the $100,000 final for his new connections. Taylor's actions on Tuesday came after a series of exchanges with Meadowlands chairman Jeff Gural offered no resolution.
"I feel bad about it but I have no choice," said Taylor "I have partners who have spent a lot of money and I need to stand up for them as well.
"People who buy yearlings have to have confidence that the stakes they pay into are going to be held and not cancelled at the whim of a racetrack owner. I bought more than 30 yearlings and I have to second-guess when I'm making choices for staking. I don't think that's fair for anybody and it should be a primary concern for everyone who buys yearlings."
In last week's 'HarnessRacing Weekend Preview,' Gural said he told Taylor that if he filed a court action and then won, Gural would then cancel the Lady Liberty and Golden Girls, a pair of races for older pacing mares in which Lady Shadow, who Taylor co-owns, would be cancelled.
"I have consulted with our attorneys and they think we have the right to cancel (the New Jersey Classic and Miss New Jersey)," Gural said last week.
Taylor said he expects the case to go before a judge sometime next week.
(Harnessracing.com)