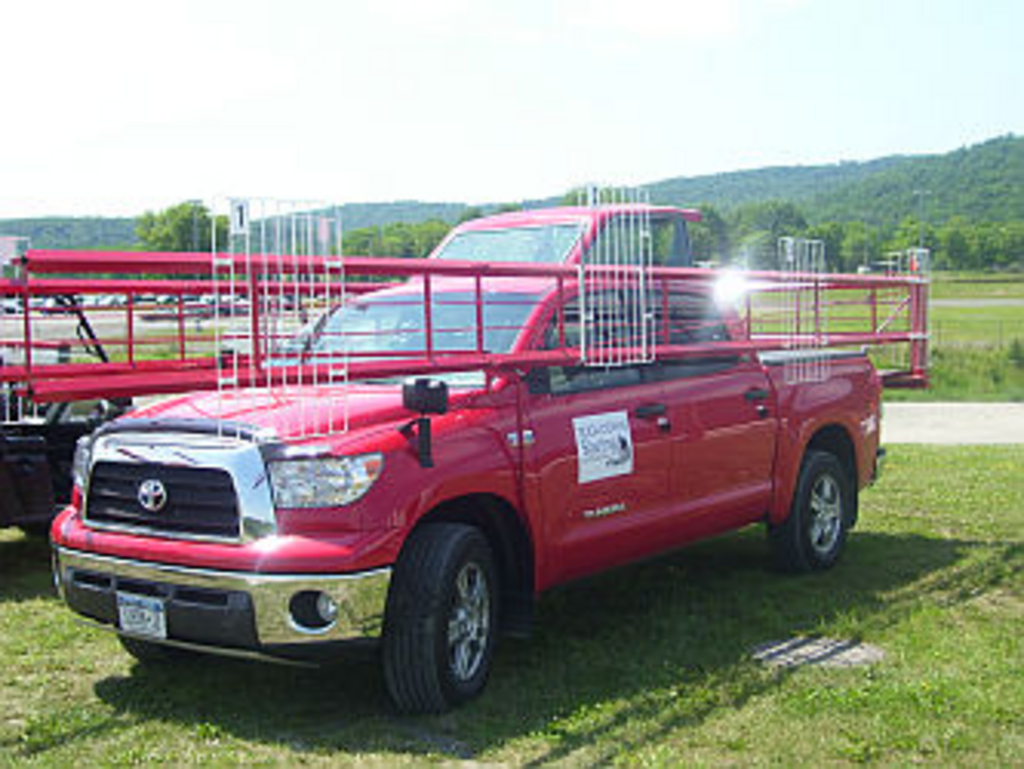 Tioga Downs has just picked up its new starting gate and it will be in use for the three-day weekend card on Friday, Saturday, and Sunday.
Tioga Downs purchased the truck through one of its local vendors, Williams Toyota of Sayre, Pa. which has also generously donated two 2009 Toyota Yaris cars for the 2009 Horseplay Car Giveaway going on at both Tioga and Vernon Downs.
"We are pleased to team up with one of the local vendors from the surrounding area in Williams Toyota. They have been a huge help with the Horseplay Car Giveaway, starting gates, and vehicles we use everyday for maintenance around the facility," said Jason Settlemoir, vice president of Racing and Simulcast. "We would like to thank them for everything they have done with us in just a few short years."
The 2008 Toyota Tundra was sent to Howard Starting Gates in Waynesfield, Ohio to get a face lift which included a nine-horse staggered gate.
"Howard Starting Gate Company has put together a beautiful starting gate for Tioga Downs that will help aid horses that draw the dreaded nine hole. They are also working on a 2008 Toyota Tundra truck for Vernon Downs without the slanted gate, and that should be completed sometime in August," Settlemoir explained.
(Tioga)