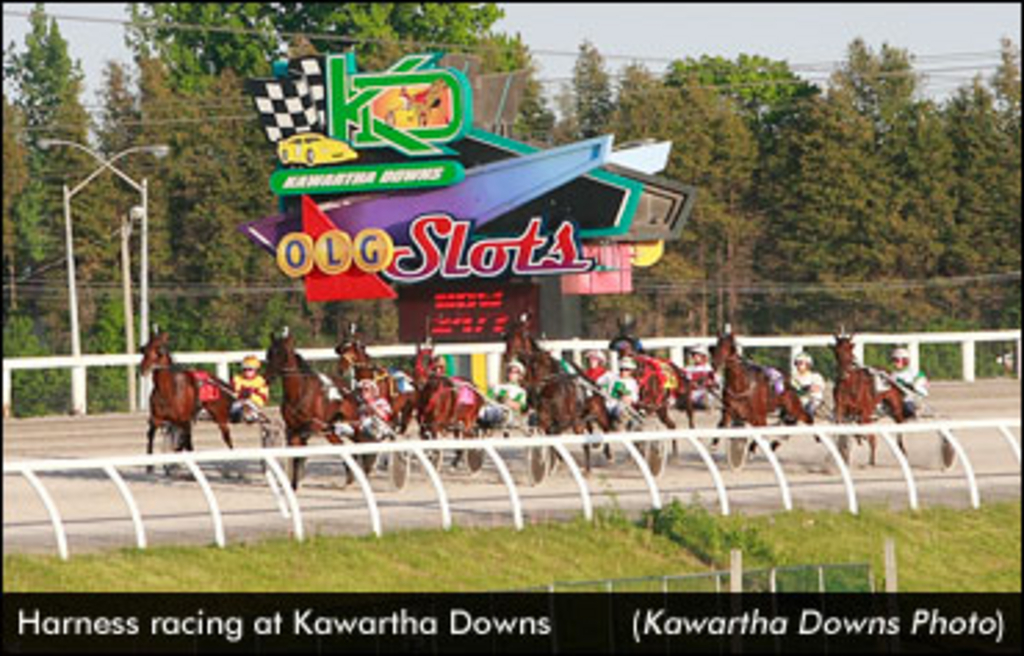 A release issued on Tuesday indicates that Ontario Gaming East Limited Partnership (OGELP) is moving forward with proposed plans to develop and operate a new, multi-faceted entertainment property in the City of Peterborough. If successful, it would mean the relocation of the current slot machine facility located at Kawartha Downs.
"We are excited about the prospect of a Shorelines gaming operation being developed in the City of Peterborough, but we recognize that there are a series of approvals necessary from the City, Ontario Lottery and Gaming Corporation (OLG) and the Government of Ontario, before we can proceed," said Andy LaCroix, Executive Director, Ontario Operations, Great Canadian Gaming Corporation. "OGELP will strive to be an employer of choice and an economic contributor focused on being an active community participant, should we receive all necessary approvals," added LaCroix.
The new Shorelines gaming property, proposed for 1400 Crawford Drive, would be named Shorelines Casino Peterborough and would feature a series of non-gaming amenities to complement a gaming floor comprised of slot machines and table games.
The formal process with the City of Peterborough will commence in accordance with the City's official zoning and bylaw procedures.
While Peterborough city council voted in favour of hosting a casino within its boundaries, Sheila Nabigon-Howlett of No Casino Peterborough doesn't believe this issue is done. She pointed out to the Peterborough Examiner that a municipal election has taken place since that vote and a different outcome might result from revisiting the issue. Mayor Daryl Bennett, however, told The Examiner says he sees "no benefit" to re-opening debate.
"We're looking to create new jobs and spur new business," he said.
Cavan Monaghan Township Mayor Scott McFadden said his township would lose about $3 million in annual revenues if the gaming facility moved to Peterborough. He's also concerned how this move would impact the live harness racing product at Kawartha Downs.
"Obviously, we're disappointed," McFadden said.
Ontario Gaming East Limited Partnership, in which Great Canadian Gaming Corporation is the majority shareholder and lead operator, was selected as the successful proponent by the Ontario Lottery and Gaming Corporation (OLG) to operate gaming facilities in OLG's Gaming Bundle 2 (East Gaming Bundle). The East Gaming Bundle contains three gaming zones. The first gaming zone includes the Township of Cavan Monaghan, the City of Peterborough and surrounding areas, and is currently served by Shorelines Slots at Kawartha Downs. The second gaming zone includes a new build opportunity to service the City of Belleville and the municipality of Quinte West. The third gaming zone includes the City of Kingston and surrounding areas, including Gananoque and Leeds and Thousand Islands, and is currently served by Shorelines Casino Thousand Islands.