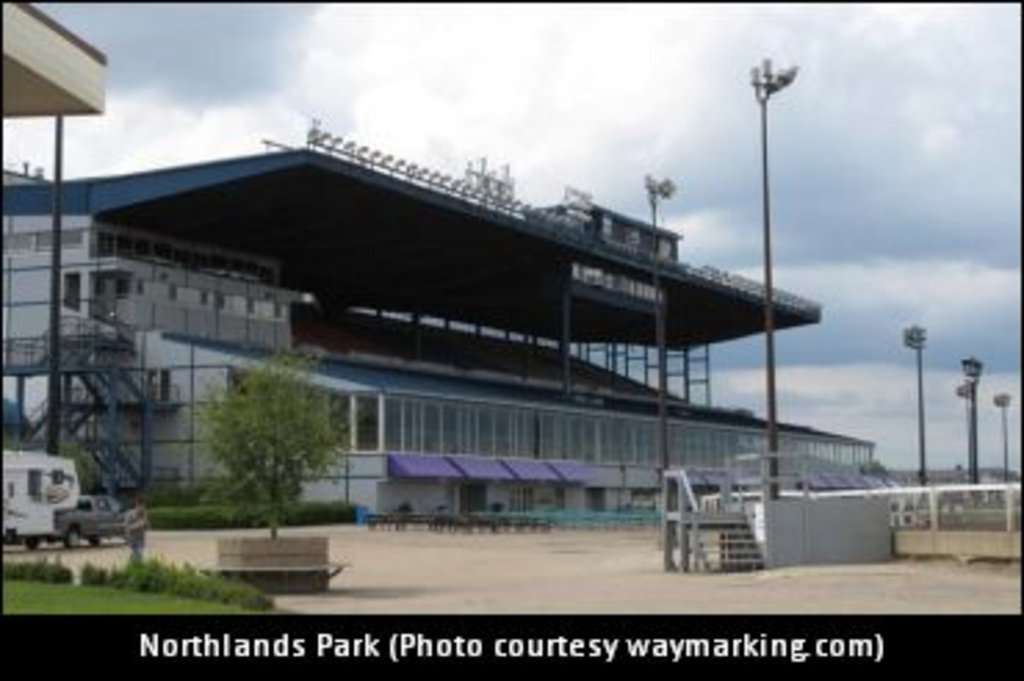 In a news story that surfaced Friday, December 18, Edmonton Mayor Don Iveson has been cited as saying that there is a 'new vision' for Northlands Park. The Mayor also provided quotes in the piece that convey that he believes live horse racing may not be part of Northlands' plans going forward.
The article by CKNW explains that discussions are currently taking place regarding how 160 acres at Northlands will be redeveloped as part of a 'new vision' once the National Hockey League's Edmonton Oilers franchise moves out of Rexall Place.
According to the article, the redevelopment was discussed at a Board meeting Thursday evening (December 17) where a three-tiered business plan was addressed.
The news story states that 'horse racing looks like it's on the way out.' That statement was followed by a quote from Mayor Iveson.
"I think the provincial government's position on it (horse racing) is that they don't see a big future for continuing subsidy of that activity," Mayor Iveson was quoted as saying.
The Mayor went on to say that "clearly, that could have impacts for Northlands, but you know that also creates some different opportunities, as well, for the land to be used and the facilities to be re-purposed, so I think we'll be resilient no matter what."
The story states that a wide open space for concerts that could attract up to 60,000 spectators could be had if the racetrack is 'torn down.' The new vision for Northlands is said to be unveiled next month, according to the article.
According to Horse Racing Alberta, which governs horse racing in the province, the Alberta horse racing industry employs 7,000 people and produces $399 million in annual economic benefits. The provincial industry, which dates back to 1882, has an annual rural economic impact of $254 million.
Trot Insider spoke with Northlands' interim general manger, Scott Sinclair, who stated that, at this point, Northlands is waiting to see what happens in the negotiations between HRA and the Alberta Government.
"Horse Racing Alberta is working with the government on an MOU (a Memorandum of Understanding), and we are waiting on the results of that before we go forward in any particular direction," Sinclair told Trot Insider.
Sinclair did not go into specific details, but he told Trot Insider that Northlands is working on various long-term strategic initiatives.
Horse Racing Alberta made some comments on Twitter on Friday. The organization's Twitter feed states that it had not heard of the news of Northlands possibly tearing down its track.
(With files from CKNW)