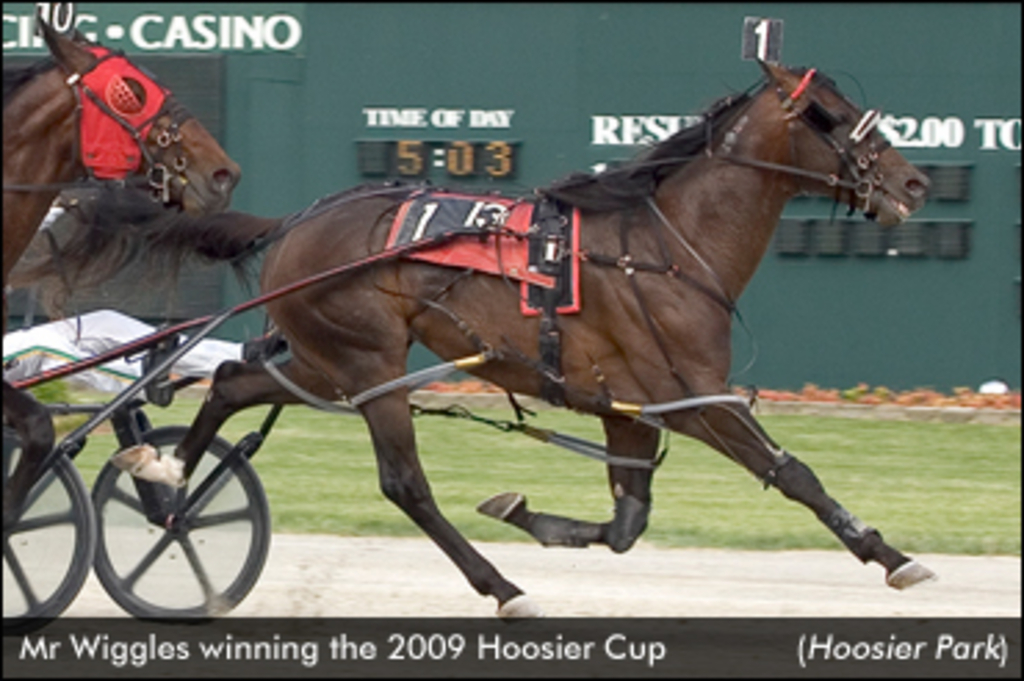 Mr Wiggles, sire of Little Brown Jug and world champion Wiggle It Jigglit, is returning to Sugar Valley Farm in Delaware, Ohio for the 2016 breeding season.
Mr Wiggles' first foals are three-year-olds this year, led by Wiggle It Jiggleit p, 1:47.4 ($1,776,020). His second crop includes Ohio Breeder's Champion Mr Wiggle Pants p, 1:53.2h ($90,993) and Ohsowigglesspecial p, 1:57h ($27,335) with just 11 registered foals.
"Obviously we are very excited to have Mr Wiggles back at our farm," noted Joe McLead, co-owner of Sugar Valley Farm. "Jug week was very good for the sons of Mr Wiggles. Mr Wiggle Pants equalled a stakes record and Wiggle It Jiggleit's effort in the Little Brown Jug was one of the gutsiest performance I have ever seen.
"Mr Wiggles arrived at the farm last week and looks great," added McLead. "George [Teague] and I have been friends and have done business with each other for a long time and it means a lot for us to bring Mr Wiggles back home."
As a racehorse, Mr Wiggles won the $500,000 Hoosier Cup and was second in the $600,000 Breeders Crown Final, earning $1,195,099 and a lifetime mark of 1:49.1f.
For all the latest updates on Mr Wiggles, visit sugarvalleyfarmstallions.com.
Mr Wiggles' 2016 stud fee will be $4,000.
(With files from Little Brown Jug)