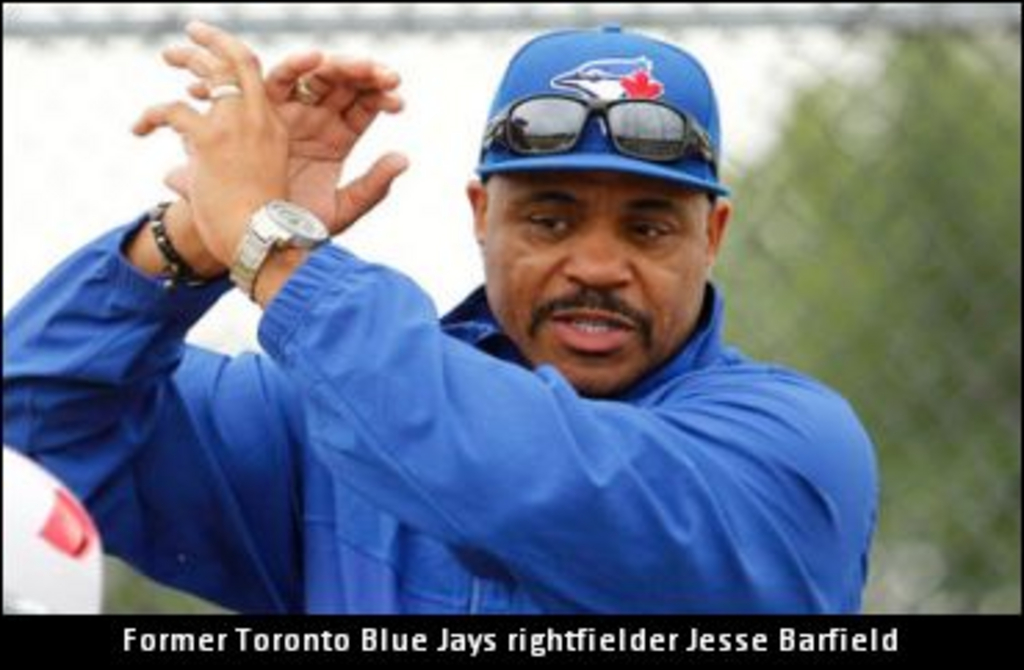 Fans of harness racing now have added incentive to Bring A Friend to Clinton Raceway on Sunday, July 12 as they now have a chance to meet a Canadian baseball legend.
Former Toronto Blue Jays slugger Jesse Barfield admits he doesn't have any experience with horses, but he's looking forward to meeting fans Sunday (July 12) at Clinton Raceway in support of Clinton Minor Baseball.
Barfield played 14 years in the Major Leagues for Toronto (1981 to '89) and the New York Yankees ('89 to '92). While with the Jays, Barfield won gold gloves in 1986 and 1987 and was also an all-star in '86, the same year he won the American League home run title and the Silver Slugger award.
"Most fans want to know what it was like playing in Toronto versus New York and I tell them I thoroughly enjoyed playing in both cities and for both teams," Barfield said. "Both cities are culturally diverse and are great baseball towns with a good fan base. Of course, the Yankees have such a rich history, and it was exciting wearing the pin stripes. And with the Blue Jays it was nice going from worst to first with mostly homegrown players.
Barfield, known for his great arm in the outfield, said he likes to teach young outfielders to, "stay focused on defense when you are in the field and anticipate the ball being hit to you that way your reaction time is sharper and you get a better jump on the ball."
The rise of the Blue Jays in the 1980s and 1990s is believed to have had a positive impact on Canadian youth baseball, particularly in Ontario. Barfield said Canadian kids are "very eager to learn and get better" and "are fundamentally sound because of the quality of coaches that they have access to."
Barfield will appear at Clinton from 3:30-5:30 p.m. The races start at 1:30 p.m.
A silent auction will include two tickets anywhere Air Canada flies. The Pineridge Barbecue Company will serve a chicken dinner under the grandstand from 4-5 p.m. for $15 per person. Takeout will be available.
The national Bring A Friend promotion will also be taking place over the weekend. Register for the Bring A Friend national promotion and bring a friend or two, or more, to the races during the weekend of July 9-12, and you'll have a chance to win a prize package valued at $200.
For more information on what is going on at Clinton Raceway, visit clintonraceway.com. For more information on the Bring A Friend Promotion, click here.
(With files from OHR)