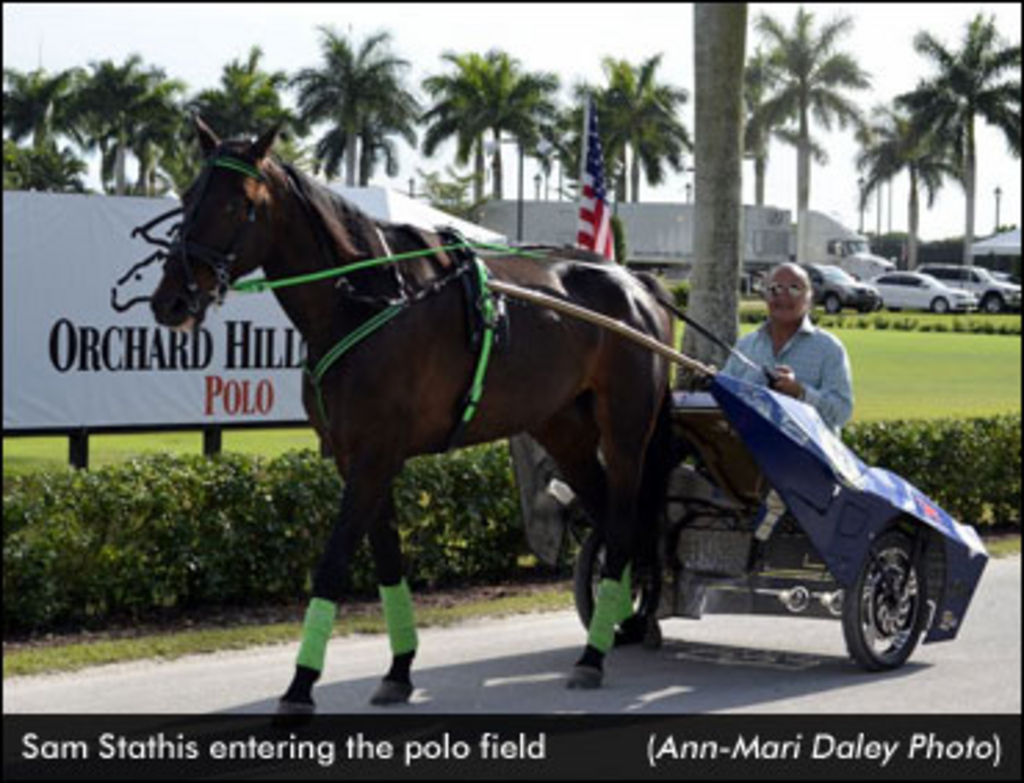 This past Sunday, April 19, Stathis Enterprises (SE) and the World Chariot Racing Federation (WCRF) were sponsors of the 111th U.S. Open Polo Championship - and wrapped up the 2015 polo season with the go-to VIP party of the season, where top polo officials, players and fans gathered to celebrate this year's championship match.
It was won in overtime by Valiente over Orchard Hill, 11-9.
Guests were also treated to a sneak peak of the WCRF's collection of state-of-art harness racing chariots, which promise to revolutionize the Standardbred industry. It was a perfect blend of harness racing and polo.
"The U.S. Open Polo Championship final is a great way to celebrate tradition, culture and of course, horses. For that reason, we're especially proud to connect our next generation with an equestrian sport that has withstood the test of time for more than 2,000 years – chariot racing," said SE and WCRF founder Sam Stathis.
"The WCRF aims to raise major visibility for harness racing and exceed all previous expectations by attracting new fans and new owners to the sport that founded the Olympic games in antiquity," Stathis said. "While our new chariots may look futuristic, they function much like their original counterparts during the Olympic Games of Ancient Greece."
The exclusive after party held at the Palm Beach International Polo Club (IPC), was a veritable who's who of the polo industry, including IPC President John Wash, the Patron of the Coca-Cola Women's Polo Team, Gillian Johnston, the number one internationally ranked polo player, Adolfo Cambiaso, actor/rapper Vanilla Ice, polo star Nic Roldan and girlfriend/equestrian Jessica Springsteen, plus publisher Roxanna Cella and Jason Fenescey (Editor) of "Palm Beach Rox" and LIFE|STYLE Magazine.
The event, organized by Eventsy, also featured a showcase and auction of the latest collection of luxury handbags from fashion designer Stefano Laviano - with 100 per cent of the proceeds to be donated to Horses Healing Hearts, a 501c3 charitable organization that helps children raised with addiction in their home to begin recovery by working with horses.
(Steve Wolf & Eventsy for Stathis Enterprises)