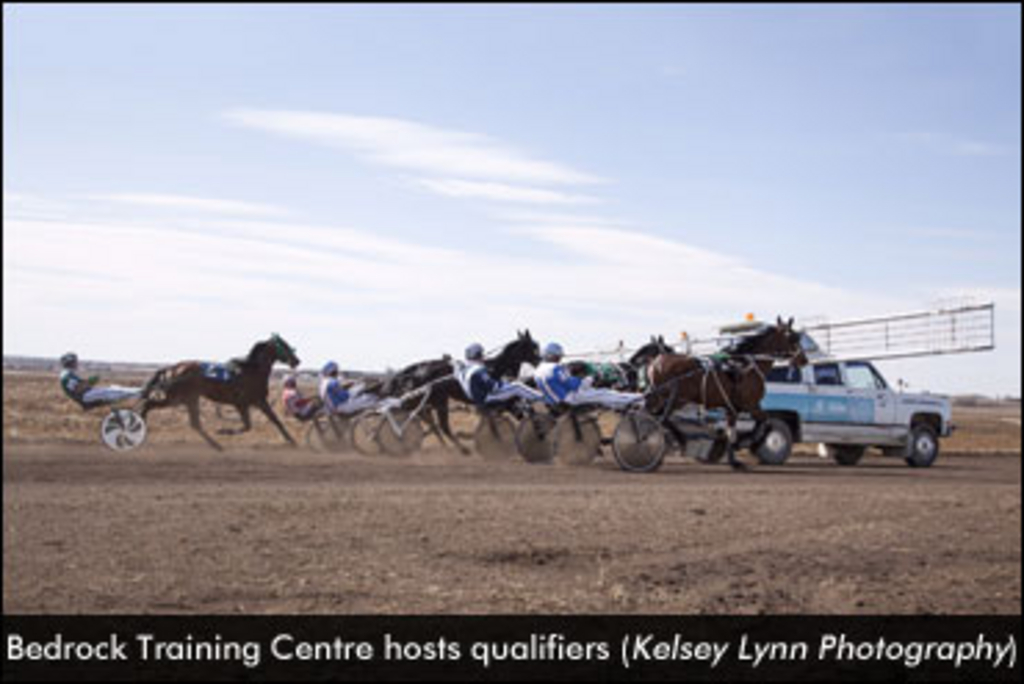 With the racetrack at Century Downs undergoing some fine tuning in preparation for opening day this Saturday, April 25, Kelly Hoerdt's Bedrock Training Centre was buzzing this week with more horses qualifying for the meet.
Located in Beaumont, Alberta, the Bedrock Training Centre hosted seven qualifying races on Monday, April 20 in cooperation with Century Downs Racetrack and Casino and Horse Racing Alberta.
"From all accounts things went very smooth," Hoerdt told Trot Insider. "The weather cooperated. The track was very good. I was pleased with the turnout and happy to be able to host qualifying races leading up to our grand opening of the much anticipated Century Downs."
Hoerdt's Alberta award-winning pacer Cool Cowboy made his sophomore qualifying debut, closing from third in a :28.3 final quarter to win by two lengths over older horses in 1:59 flat.
The fastest mile of the day was turned in by Gerry Hudon's Open pacer Timberline Court, who went wire-to-wire in 1:57.3 with his final quarter clocked in :28.4. The 10-year-old With Held gelding held off Ghost Pine by a head, with Alberta Super Final champion Blue Eyed Cowboy third. The top three will be amongst a six-horse field composing Century Downs' first $10,500 Open Pace on Sunday that also includes Travis Cullens' Who Doesnt, the reigning Alberta Horse of the Year, who will put his 12-race win streak on the line.
Another qualifying winner, the Gerald McGinn-trained G Ts Selene (2:02.2) is entered for Saturday's matching distaff pace, which has nine starters including the popular Cullen stablemates Sing Like An Angel and Alberta's Champion Aged Mare, Feelin Flush.
"It was great for some of the guys that were up north to qualify here. It helped out and got more horses to enter for this weekend," said Philip Giesbrecht, who drove a pair of three-year-old qualifying winners, Mysharona Bluechip (2:03.4) and Outlaw This Is It (2:02.2), that will both race this weekend.
A total of 20 horses from the Bedrock qualifying sessions are entered for Century Downs' long-awaited opening weekend of harness racing in Calgary, Alberta.
"I think it's going to be great for Alberta and Western Canada to have an 'A' facility back here because a lot of people have been waiting for so long for this place to open. You can just tell that everybody is excited to start racing there," said Giesbrecht, praising the banked turns of the new Calgary track. "The building is beautiful and the casino and the area are great.
"It's going to be awesome when it's all set up."
"I would like to thank Century for lending their staff and ASHA for their support to make everything run smoothly," said Hoerdt of the qualifying session. "See you all April 25th at the grand opening!"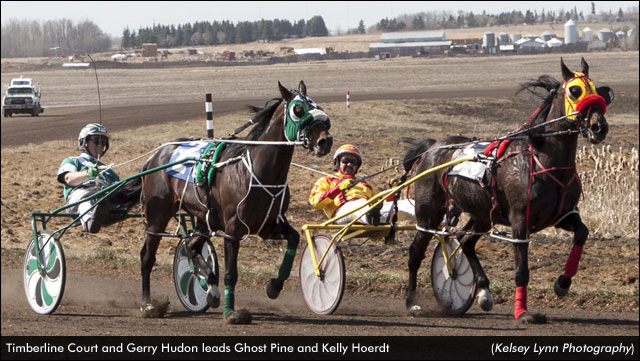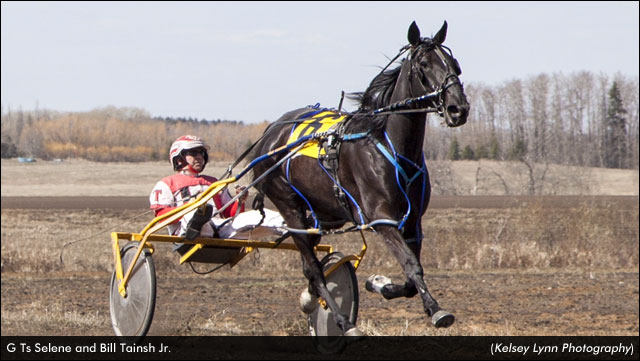 First race post time at Century Downs Racetrack and Casino on Saturday and Sunday is 2 p.m. MDT.
For free, printable program pages for this weekend, courtesy of TrackIT, click on the following links:
Saturday / Sunday.