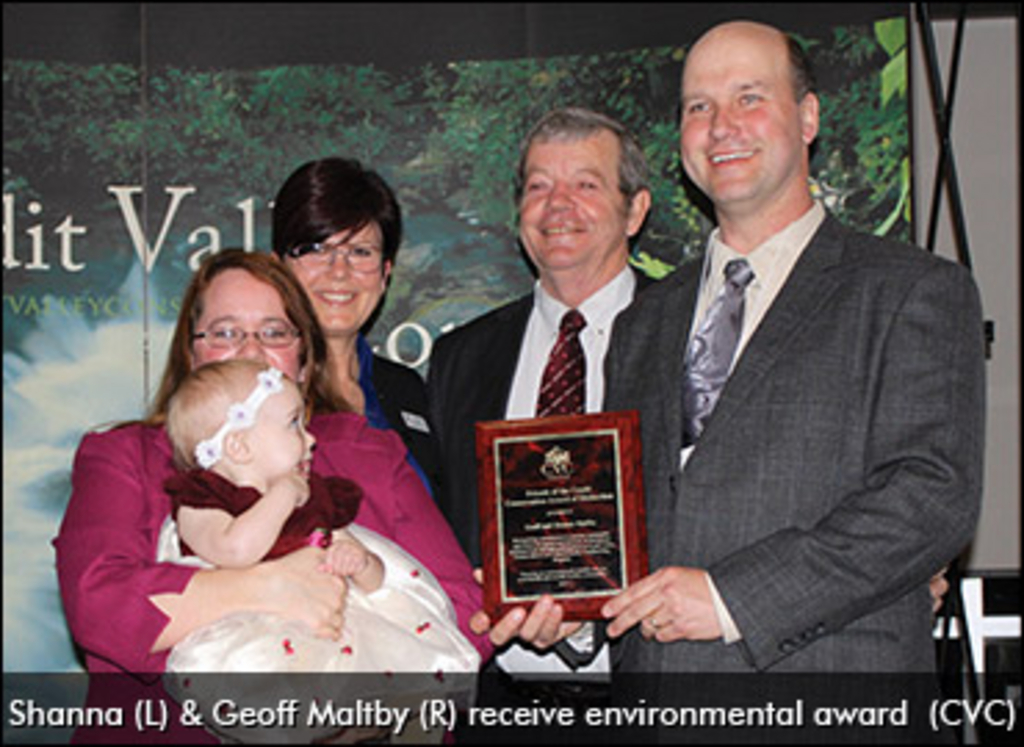 Longtime Standardbred industry participants Geoff & Shanna Maltby were recently honoured for their positive environmental efforts in association with their southwestern Ontario farm.
Last month, the Credit Valley Conservation (CVC) honoured community members at its annual Friends of the Credit Conservation Awards at BraeBen Golf and Country Club in Mississauga.
"It's a privilege to celebrate the remarkable achievements of our community members," said Deborah Martin-Downs, CVC's Chief Administrative Officer. "We honour people whose leadership and commitment to the environment improves our health and quality of life."
The Maltbys, who reside outside Acton, Ont., were honoured for "recognizing commitment to practice sustainable agriculture in support and recovery of threatened grassland birds through participation in Credit Valley Conservation's new Bird-Friendly Certified Hay Program."
Since 1986, CVC has recognized individuals, landowners, community groups, small businesses, corporations, municipalities and agencies in the watershed that have made a positive contribution to the health of the Credit River, the local community and the surrounding land.
CVC's Board of Directors presented awards to 22 recipients, including the Alpha Phi Omega Mississauga Alumni Association, City of Mississauga Council, Hewlett Packard (HP), The Co-operators General Insurance Company and Alton Public School.
(photo/sites/default/files from CVC; Left to right in photo above: Shanna Maltby, CVC CAO Deborah Martin-Downs, Township of Amaranth Mayor Don MacIver and Geoff Maltby.)