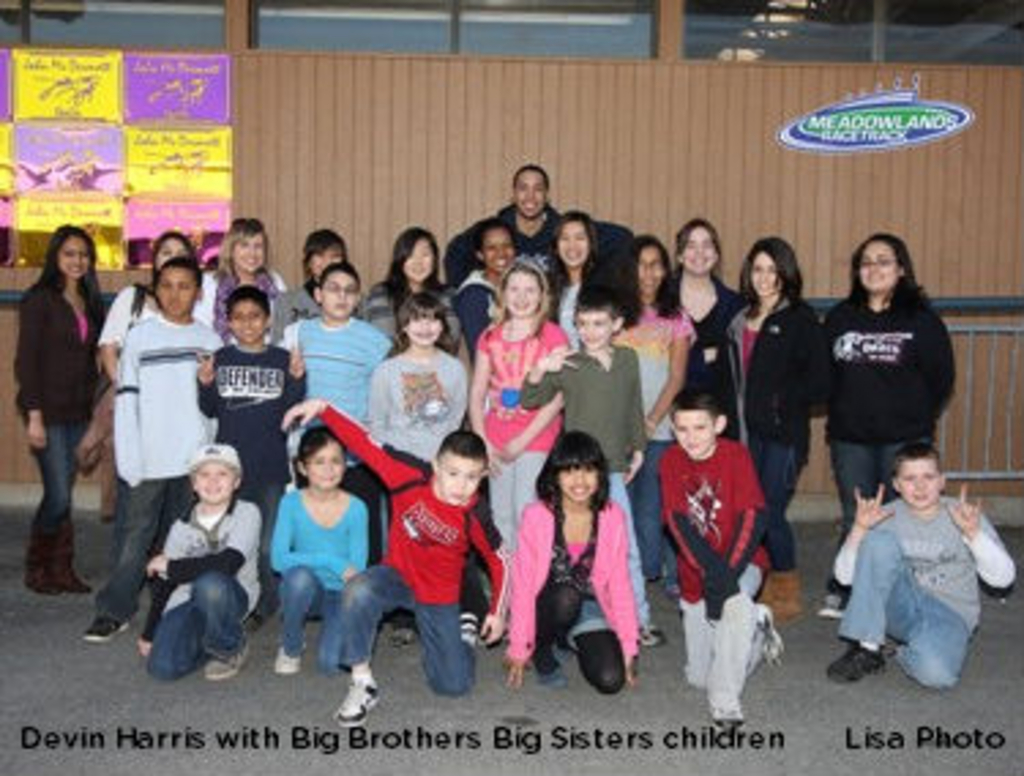 Devin Harris of the NBA's New Jersey Nets visited Meadowlands Racetrack with 30 children from Big Brothers Big Sisters of Morris, Bergen and Passaic Counties on Tuesday, March 31
.
Harris and the kids, who ranged in age from eight to 16, visited the barns of trainers Robbie Siegelman and John McDermott and the Meadowlands Equine Clinic, run by Dr. Brian MacNamara, to examine and learn about Standardbred racehorses as athletes.
The visit to the Meadowlands backstretch was the fifth event of "Passport to Fitness," the NETS' first-year program that encourages youngsters to participate in fun fitness and nutrition activities. During this season, Harris and the same 30 youngsters have done several activities together, such as a cooking class, rock climbing, and bowling, and Harris has also conducted a basketball and fitness clinic for the kids.
Participants in the program receive a "passport" that is stamped after each activity.
For additional photos and information, contact Amy Silver at 201-842-5014 or [email protected].
(NJSEA)