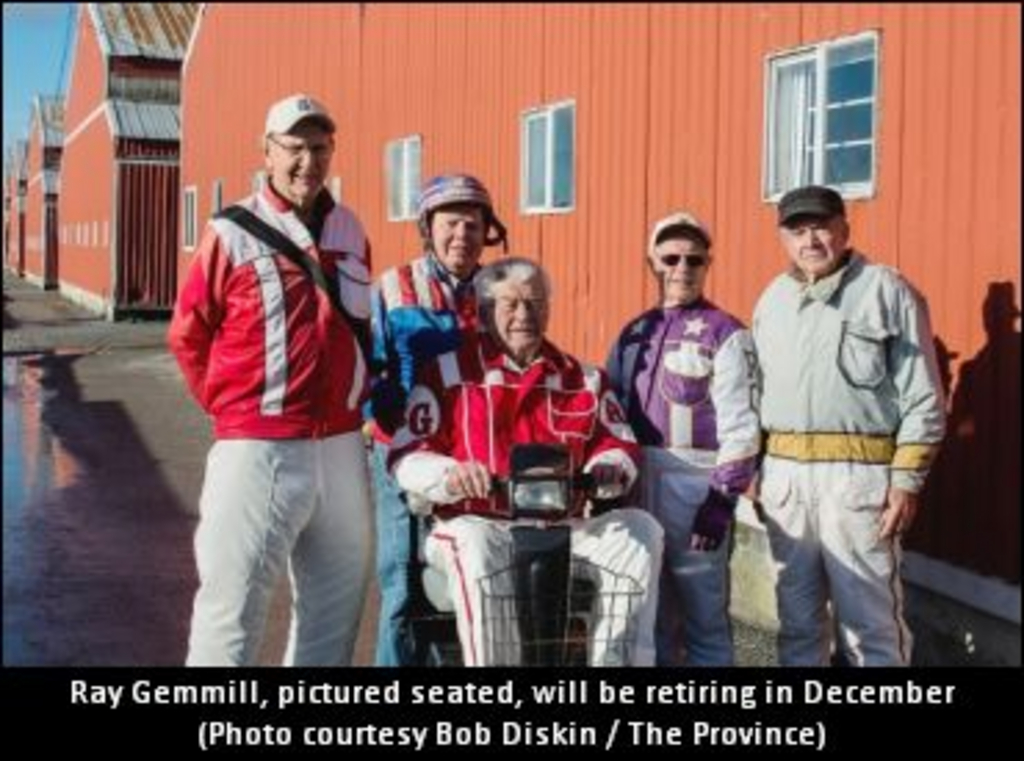 It has been announced that veteran horseman Ray Gemmill, 84, will be retiring from the sport of Standardbred racing in December.
News of Gemmill's decision comes courtesy of Tom Wolski's column in The Province.
Gemmill's stable numbers have reduced somewhat in the past few years. Although, since 2010 he has sent out 353 starters and has won 45 races. Starters from his outfit have also recorded 39 second-place finishes and 30 thirds. In total, since 2010, Gemmill's starters have banked over $276,000 in purse earnings.
Wolski's column centres on the fact that there are an abundance of horsemen in their eighties that still actively participate in live racing at Fraser Downs.
In addition to Gemmill, who will be calling it a career on December 7, horsemen Bill Young (age 87), Marcel Bouvier (82), Dan Ingram (84), Leo LaBalle (88), Vianney Archambault (86) and Magne Ness (82) have all been active at Fraser Downs this season.
(Pictured in the photo [from left to right] are Dan Ingram, Bill Young, Ray Gemmill, Richard Craig and Marcel Bouvier.)
(With files from the The Province)