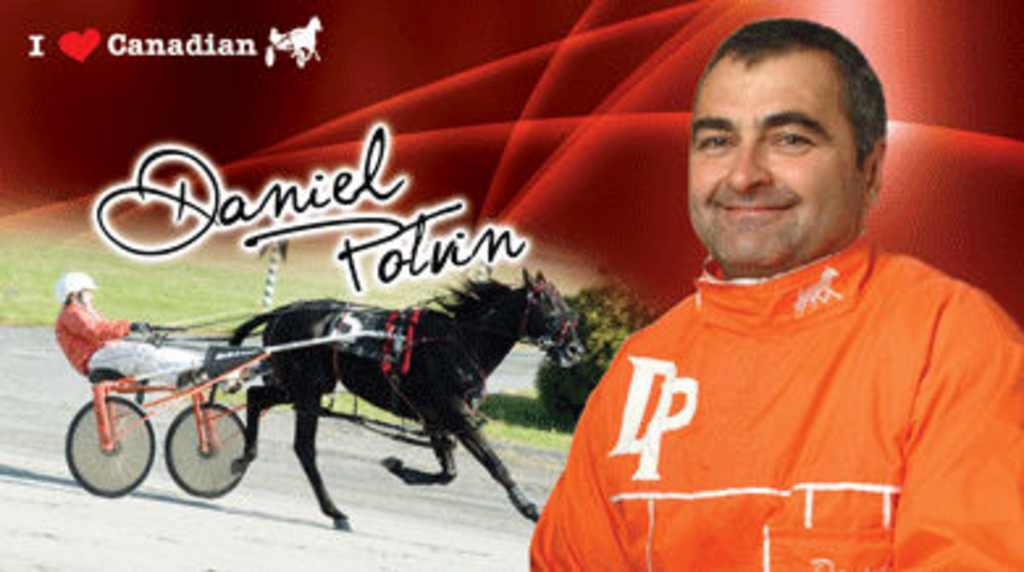 Daniel Potvin is representing Quebec in his quest for the National Driving Championship
. This longtime driver is passionate about the sport of harness racing and would love the chance to travel across the globe and test his skills against fellow drivers in Norway.
Trot Insider was able to catch up with Potvin and get the inside scoop.
Favourite Horse of all Time – Hoofbeat Hanover
Favourite Racetrack – Montreal
Favourite Food – Spaghetti
Hobbies – Golf
Career Goals – To drive in a million dollar race
Proud to be representing his region, Potvin is looking forward to taking in the British Columbian sights and doing his province proud. A late bloomer in the standardbred scene, Potvin did not enter into the racing industry until he was in his 30s.
Potvin appears to have made up for lost time quickly, winning his way to the National Driving Champion with World's and Norway on the horizon.
For complete information on the NDC, click here.
Further NDC Profiles
• NDC Profile: Gilles Barrieau