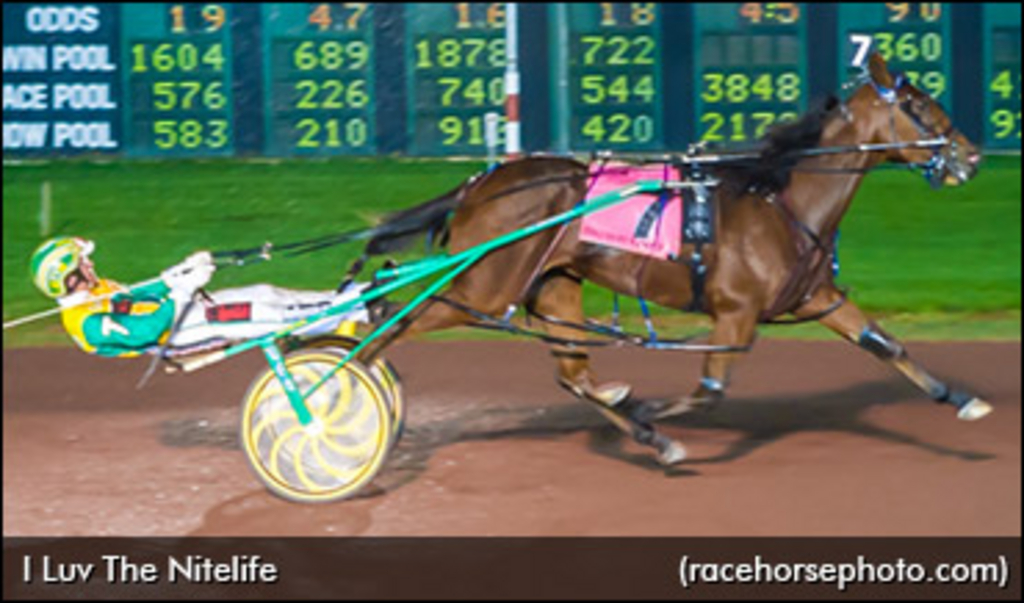 Expect to see more of 2013 O'Brien Award winner I Luv The Nitelife in Canada for the time being.
With one qualifier under her belt after recovering from a knee fracture last November, I Luv The Nitelife was in-to-go Friday morning for a second qualifier at Mohawk Racetrack. She was a 10-plus length winner in 1:51.2 for driver Jack Moiseyev and trainer Chris Ryder, who said that the issues that had caused a few setbacks are no longer present.
"We don't need those issues anymore," said Ryder with a laugh. "Everything's good."
Ryder said last month that the plan was to have the four-year-old Rocknroll Hanover mare ready for the Milton Stakes in mid-September. With The Meadowlands closed, Ryder confirmed to Trot Insider this morning that I Luv The Nitelife will be stabled in Canada up until the Milton.
"We put her in Friday [for the Fillies & Mares Open] but the class didn't fill," continued Ryder, who didn't mind seeing her get another tightener in before racing given the length of time on the shelf plus the quality of competition she'll be facing.
I Luv The Nitelife won 13 of 15 races last year and $1.25 million for Ryder and owners Richard and Joanne Young en route to divisional honours in both Canada and the U.S. Her triumphs included the Breeders Crown, Fan Hanover, Valley Forge, Lynch Memorial, Jugette and Mistletoe Shalee. Her 1:48.4 time in the Valley Forge is the world record for a three-year-old filly on a five-eighths-mile track.
For her career, the daughter of Rocknroll Hanover-Lisjune has won 17 of 25 races and $1.94 million. No female pacer in history has won more money at ages two and three.
To view the charted lines from Friday's qualifiers, click the following link: Friday Qualifiers - Mohawk Racetrack.