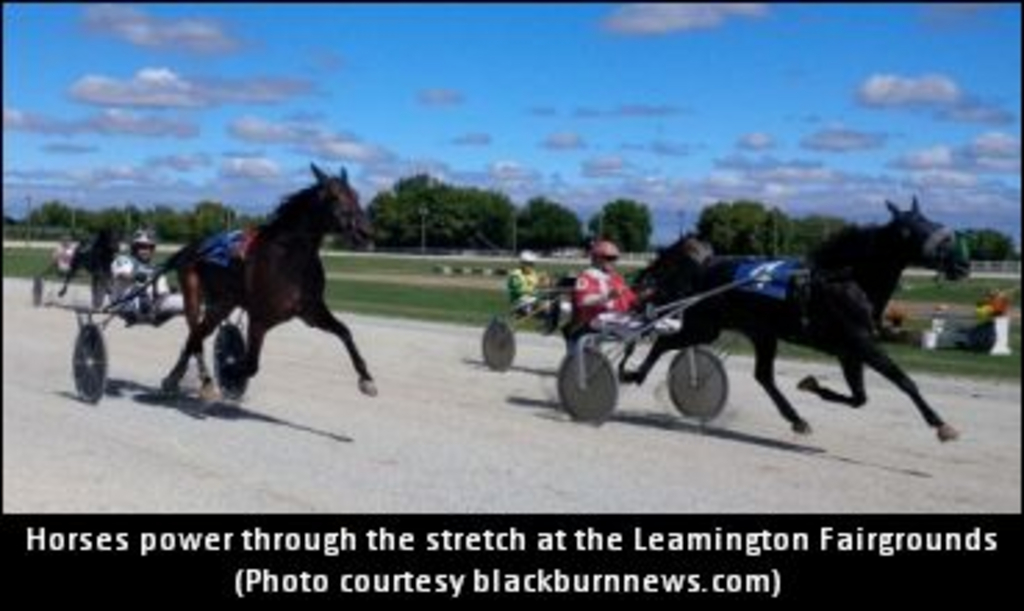 "We're in the game now. We can't sit on our laurels. Finally horsemen get to run their own horse track. This is our chance to take advantage of that."
On Tuesday, July 22, the Lakeshore Horse Racing Association held an open public meeting at the Royal Canadian Legion 594 in Tecumseh, Ont. The association stressed that the meeting represented an opportunity for horsepeople to be actively involved in planning for the 2014 racing season.
Reporter Mary Caton covered the meeting for The Windsor Star and spoke with LHRA President Mark Williams and LHRA member Dr. Paul Branton.
Dr. Branton, who is also a veterinarian race supervisor with the Ontario Racing Commission, stated that the LHRA is optimistic that this year's season of racing at the Leamington Fairgrounds will be in good order. "Compared to last year when we only had nine days to get ready (for four race dates) I'm real confident we'll be in much better shape," he was quoted as saying.
The report explains that the first of three payments for the $455,000 purse allotment for Leamington has come through. The track at the fairgrounds will host 13 cards of live racing this year. Each of the cards will feature 10 races and a total of $35,000 in purses. The first race-card of the season at Leamington is scheduled for Sunday, September 7.
Lakeshore officials said at the meeting that a one-year lease for space at the fairgrounds should be signed 'within days.'
The article states that organizers are looking to build off the family-oriented theme that the raceway created last year. "The message is we want this community to be part of what we're doing," Dr. Branton was quoted as saying. He also stated that the organization has to tackle a handful of upgrades to the facility, including the track condition, pavilion, paddock and fencing.
Williams – whose partial quote appears at the beginning of this story – said, "There'll be a report card from the ORC each year," adding, "We're in the game now. We can't sit on our laurels. Finally horsemen get to run their own horse track. This is our chance to take advantage of that."
(With files from The Windsor Star)