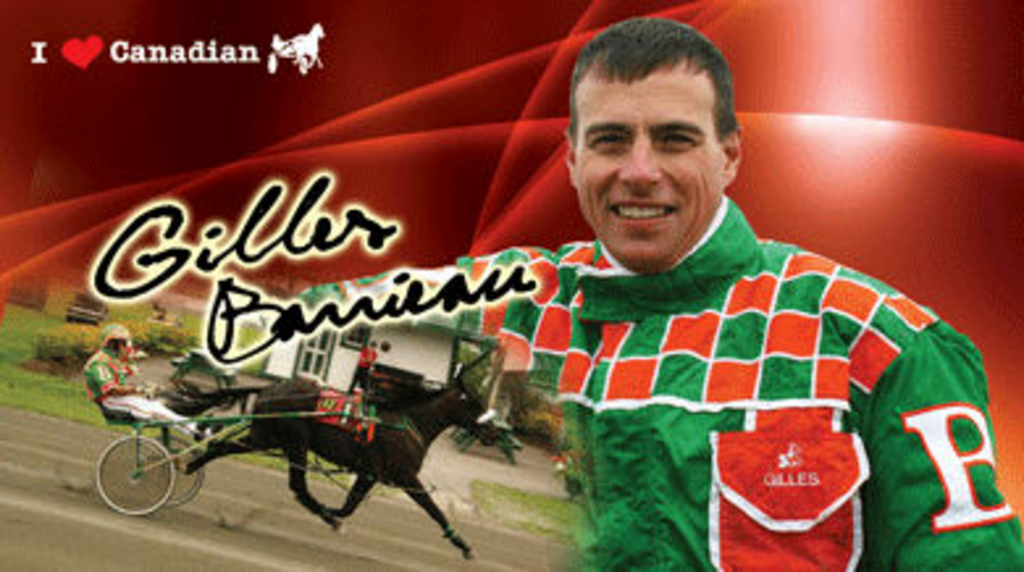 Having earned the distinction of being Canada's driving champion in 2007, Gilles Barrieau knows a little something about what it takes to get it done in the Nat
ional Driving Championship.
The NDC, which takes place March 21 at Fraser Downs in Surrey, BC, will see Ontario invaders Brad Forward and Paul MacDonell duke it out with Guy Gagnon and Daniel Potvin (representing Quebec), Kelly Hoerdt and Bill Davis (Western Region), and Marc Campbell and Barrieau (Atlantic Region). The prize: The right to represent Canada in the World Driving Championship, May 14-20 in Norway.
But first and foremost, let the spotlight be placed on Barrieau, the 44-year-old resident of Saint John, NB that knows a thing or two about the NDC and WDC stage. Barrieau won the 2007 NDC and went on to sport the red and white in New Zealand and Australia during the WDC.
Barrieau is rolling into 2009 in fine form, having recently captured track driving titles at Exhibition Park and Fredericton Raceway.
The star pilot told Trot Insider that he is excited for the opportunity to travel to BC with his family, and that he plans to enjoy every minute. Listed below are some interesting tidbits Trot Insider was able to find out about Canada's reigning champ.
Favourite Horse of All Time – Firms Phantom
Favourite Type of Music – Country (George Jones, Charlie Pride)
Favourite Racetrack – Charlottetown Driving Park
If I wasn't driving horses I would be: a vet.
Career Highlights – O'Brien Award (2005), Winning three Gold Cup and Saucer races.
Career Goals – To be able to be healthy enough to do this the rest of my life.
Thrilled to be representing the Maritimes once more, Barrieau may have the inside edge on the competition, having been there, done that just two years ago. The pressure is on for a repeat performance, but with a killer driving average and over 3,000 lifetime wins, Barrieau looks to be firmly in the running to represent Canada in Norway.
Click here for complete information on the NDC.