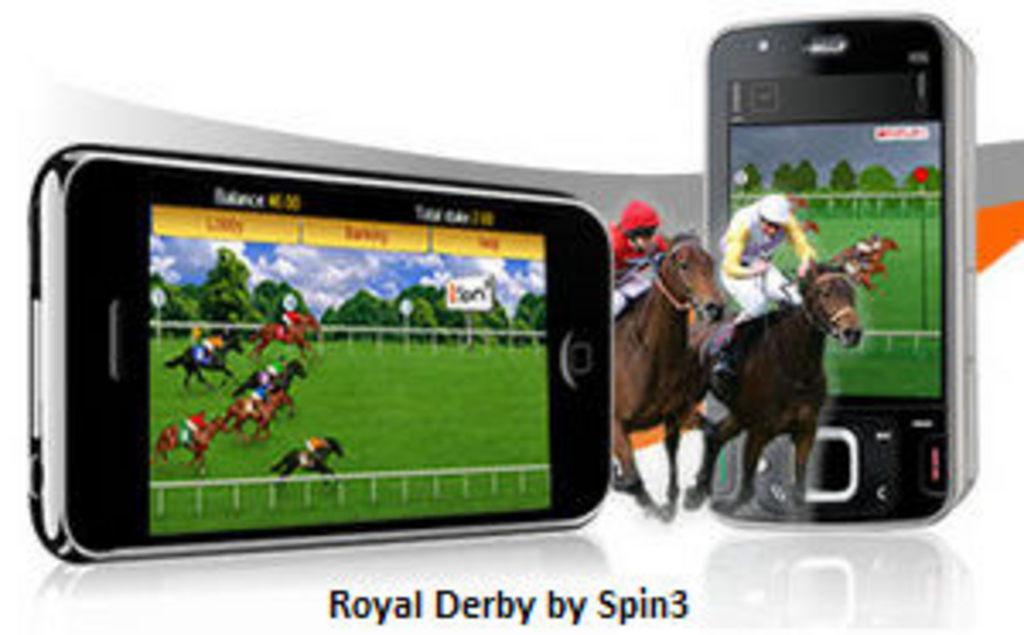 Have some time to kill? There is now another virtual horse racing game on the market that iPhone and G1 Android users can get right in to
.
Spin3, an associate of Microgaming's mobile technology, has launched Royal Derby. The application is described as a virtual horse racing mobile gambling game.
A release today by Spin3 states that no two races are ever the same, and that users are asked to handicap winners from six-horse fields after taking form, track and weather conditions into consideration.
"Horse racing is a hugely popular sport, with a strong following in the UK and around the world. With the 2009 Grand National just around the corner, we are sure Royal Derby will capture the interest of both racing fans and the general public alike," Matti Zinder, Head of Spin3, was quoted as saying. "Royal Derby replicates the buzz and challenge of picking a winner at the races, and is sure to be a winning mobile gambling game."
Clients can also make use of Royal Derby's in-game branding options, inserting their logo within the game itself, along the race track's advertising banner.
Click here to view a Flash video of Royal Derby in action.
Late last year, the 'Pocket Jockey' application for iPhone was released
To read the Spin3 release about the application, click here.