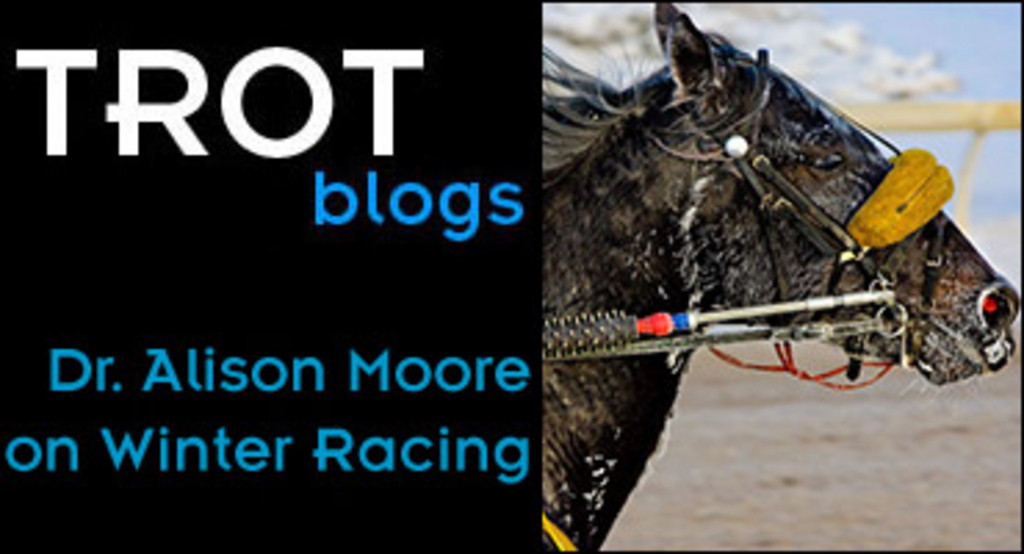 Trot Blogs is pleased to welcome Dr. Alison Moore, who will be contributing information to the Standardbred Canada website on an ongoing basis.
Dr. Moore is a Board Certified equine internal medicine and sports medicine specialist from Cambridge, Ontario who has been involved in the Standardbred industry as an owner, breeder and veterinarian. Over the last 14 years she developed a specialty practice that focused on performance problems in racehorses and sport horses.
She has been appointed to a number of equine working groups, task forces, and committees concerning equine veterinary issues over the years and has been committed to ensuring that practicing veterinarians remain at the forefront of regulatory decisions regarding the health and welfare of racehorses.
Recently, she joined the Animal Health and Welfare Branch of the Ontario Ministry of Agriculture where she continues to provide veterinary expertise to the Province.
Dr. Moore's first post discusses a topic that anyone involved in Canadian harness racing has first-hand immediate experience with: Winter Racing. To read Moore's post on winter racing, click the following link: Winter Racing - The Breath of Cold Air.
(Photo credit: Edmonton Sun)