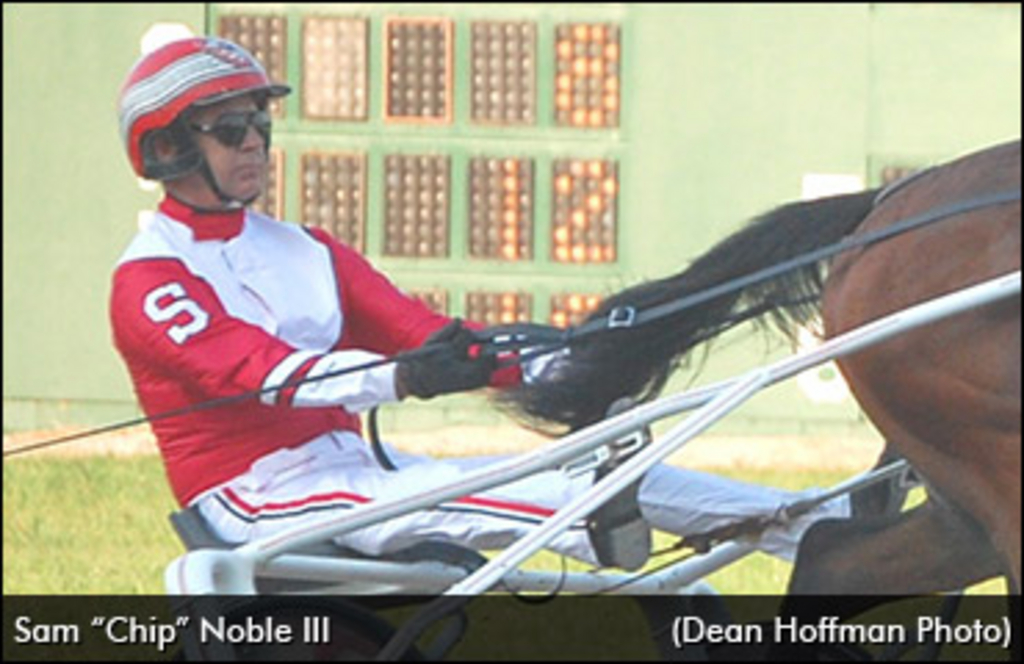 Sam "Chip" Noble III, 60, one of the top driver/trainers in the sport and a member of the Ohio Harness Racing Hall of Fame, died Monday, Jan. 13.
Noble grew up in Xenia, Ohio, and learned about the sport from his father. Among the best horses he trained were 1986 Confederation Cup winner Nobleland Sam, Concussion and world champion Deal Direct.
He was one of the top percentage drivers in the sport. He won North American UDR crowns in 1978, 1981 and 1983, and he was perennially among the leaders each season.
Noble was chosen to represent the United States in the biennial World Driving Championship in both 2001 and 2003.
He was the first two-time winner of the Jerry Kaltenbach Memorial Award as the top trainer on the Ohio Sires Stakes circuit, having achieved that honour in both 1993 and 1998. In 2003 he received the Buckeye State's highest honour when he became the 30th inductee into the Ohio Harness Racing Hall of Fame.
He was a director of the USTA and the Ohio Harness Horsemen's Association and a member of the Little Brown Jug Society.
Noble is survived by his wife, Debbie; and children, Sam, Dan (North America's top dash-winning driver in 2011) and Meredith.
Funeral services will be held at Tobias Funeral Home, 3970 Dayton-Xenia Rd., Beavercreek, Ohio. Visitation will be held Friday, Jan. 17, from 5:00 - 8:00 p.m. and Saturday, Jan. 18, from 9:30-11:30, with the funeral service at 11:30 a.m. at the funeral home.
Please join Standardbred Canada in offering condolences to the family and friends of Sam "Chip" Noble.
(with files from USTA)