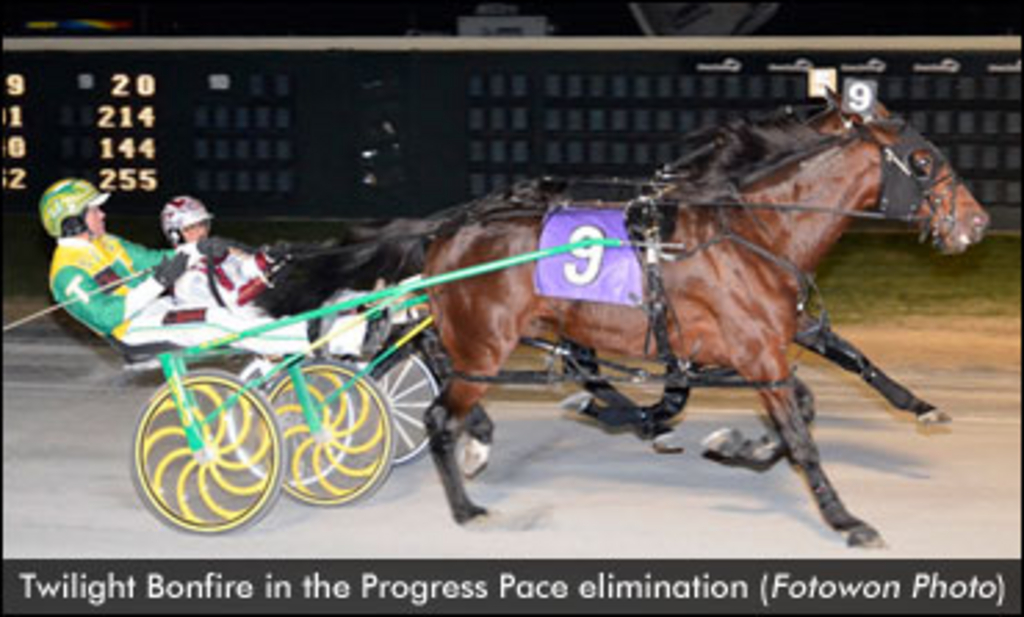 Bob Key's homebred sophomore pacer Twilight Bonfire burst onto the scene six months ago with a runner-up performance in the Pepsi North America Cup. Since then, it has been a year of ups and downs.
In fact, he entered Saturday's $48,878 Reynolds Stake at the Meadowlands Racetrack with just one win from his last 17 starts. On this night, he asserted his class, making a long move to the lead under the command of pilot Tim Tetrick and scored in a sharp 1:51.4.
Twilight Bonfire was joined by a Breeders Crown winner in the field, Rockin Amadeus, who has re-found his form in his last few starts and was a solid second by a neck at the finish.
Paul Reid currently trains the son of The Panderosa, who has earned $638,322 during his sophomore campaign.
The buzz of the night took place in race seven, where Bolder and Marcus Miller came from far back at the top of the stretch and rallied to a shocking 92-1 victory to kick off the Late Pick 4 sequence. That resulted in a Late Pick 4 that returned $11,968 for a $1 bet.
Yannick Gingras was the star of the driving colony as he won four races on the card, while Ron Pierce, who recently won his 9,000th race, bagged three.
Compared to the last time the Meadowlands raced on this Saturday in December, which took place in 2010, the total handle reflected an increase of 25 percent.
Victory Night Club opened at the conclusion of the live racing card and saw a packed house enjoying the brand-new, state of the art venue.
To view Saturday's harness racing results, click on the following link: Saturday Results - Meadowlands Racetrack.
(With files from Meadowlands Racetrack)