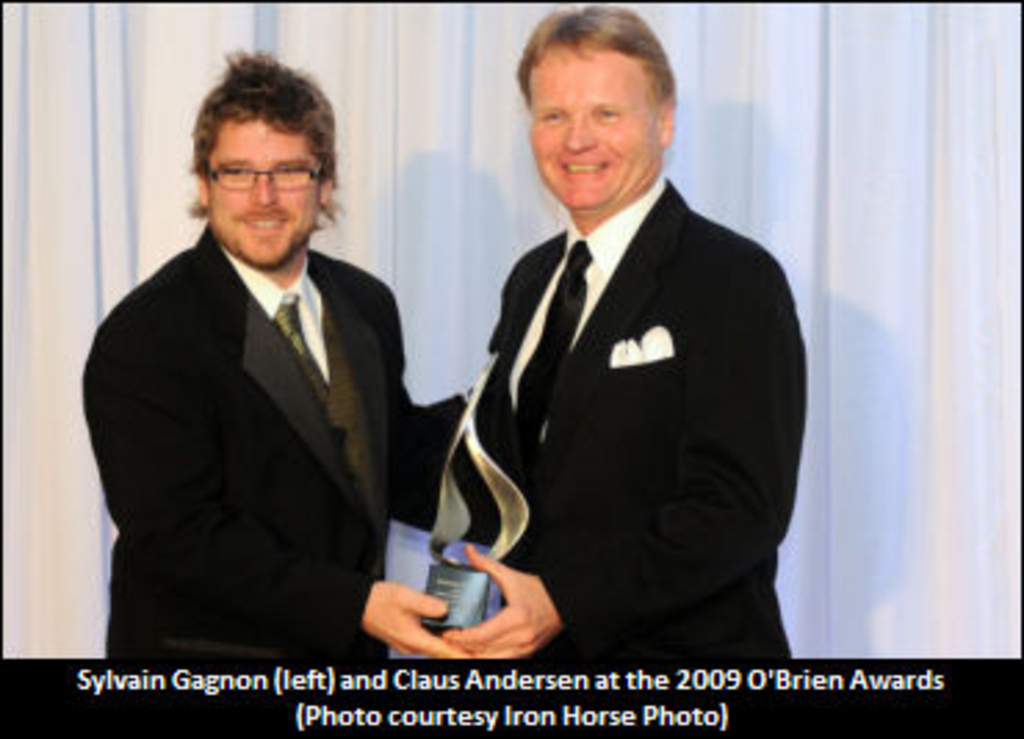 Photographer Sylvain Gagnon, a fixture at Quebec racetracks for many years, is in stable condition in a Quebec City hospital after a horrible trackside accident on the weekend at the fair track in St. Aime des Lacs.
Gagnon was struck by the starting gate while standing on the edge of the racing surface during a program of live racing, the Quebec Jockey Club reported today.
He suffered severe facial injuries and was rushed from the hospital in La Malbaie to another in Quebec City, undergoing an eight-hour operation.
Please join Standardbred Canada in wishing Gagnon a speedy and complete recovery.
(A Trot Insider exclusive by Paul Delean)