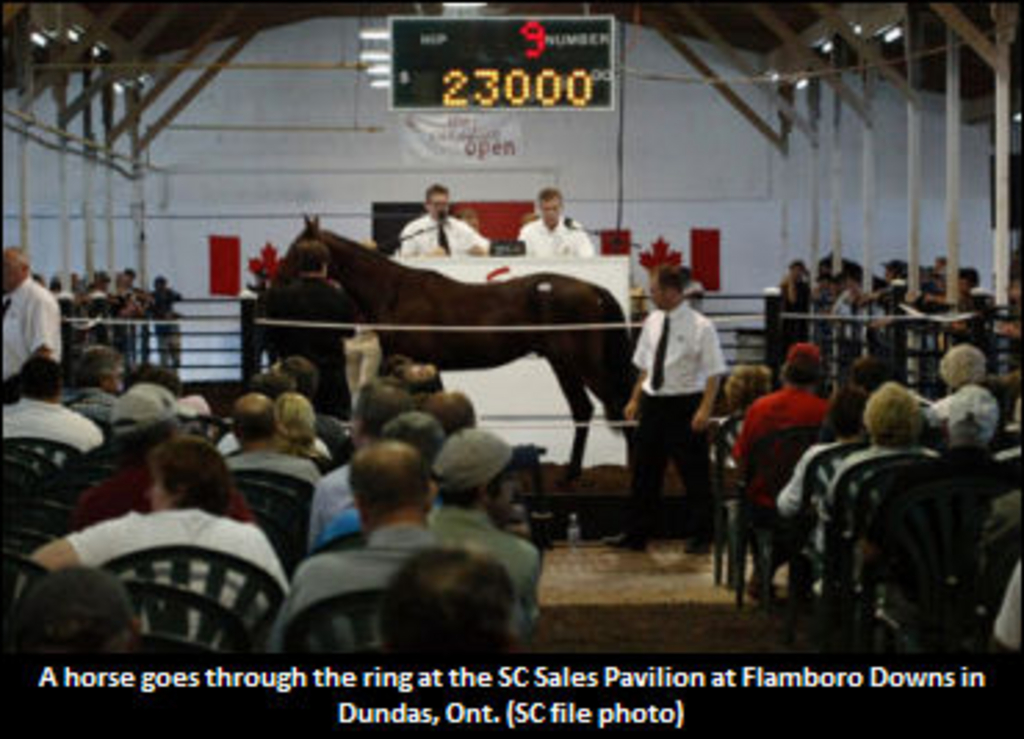 Standardbred Canada has announced the details surrounding the 2013 edition of the Canadian Yearling Sale.
The 2013 edition of the Canadian Yearling Sale will again be a two-day event to be held on Saturday, September 14 and Sunday, September 15, 2013 at the SC Sales Pavilion, located at Flamboro Downs in Dundas, Ont.
A total of 320 yearlings will be accepted on a first-come, first-served basis. Any yearling entry received after 320 will be placed on an 'also-eligible list' and upon receipt of withdrawals, those yearlings on the also eligible list will be entered in the sale.
The 2013 entry fee for the Yearling Sale remains unchanged - the fee will be based on the selling price of the yearling. If a yearling sells from $0 - $10,000 the entry fee will be $800, selling price of $10,001 - $30,000 the entry fee is $1,000, yearlings selling over $30,001 will have an entry fee of $1,400.
Entry forms for the 2013 Canadian Yearling Sale are now available online. Enter your 2013 yearlings now!
For further information, please contact the SC Sales Department ([email protected]).
Make sure to check back with the SC website for news regarding the dates for the 2013 SC Mixed Sale.