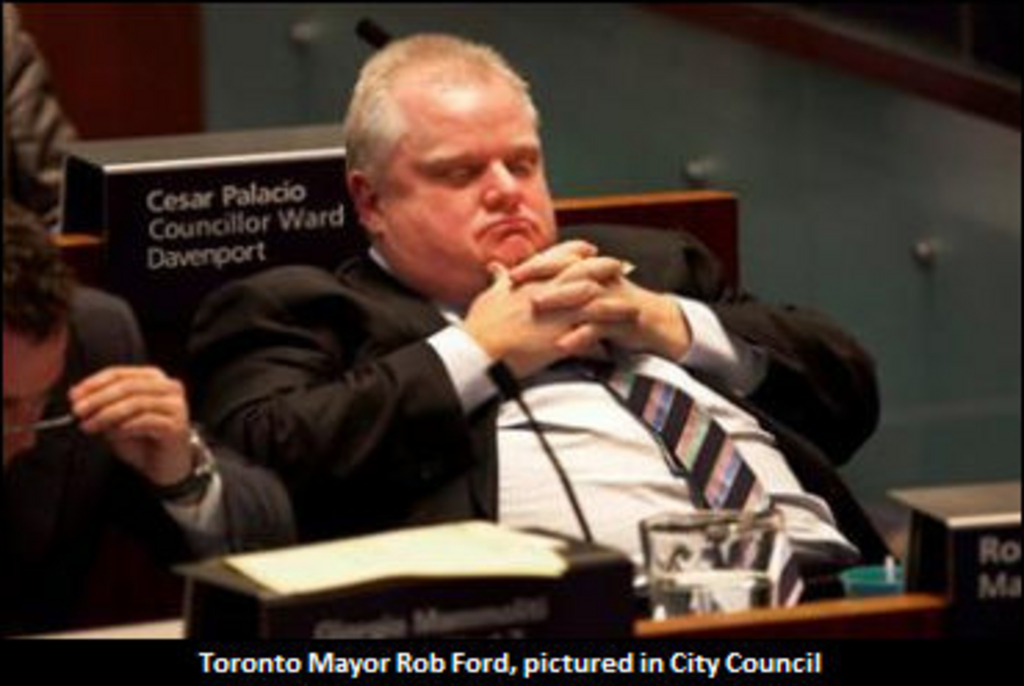 Monday's public casino consultation session regarding casino expansion in Toronto featured a little bit of everything --- Mayor Rob Ford, those both for and against the proposals, and a man dressed in a Darth Vader outfit.
As a report by the Toronto Star explains, Mayor Ford was in attendance at the Etobicoke Olympium for the session, as were employees and representatives from the Woodbine Entertainment Group, operator of the nearby Woodbine Racetrack.
When asked whether he thought a full-blown downtown casino would cannibalize jobs at Woodbine, The Star quoted Mayor Ford, a pro-casino voice, as saying, "There's more than enough to go around."
Jane Holmes, WEG vice-president of Corporate Affairs, was also in attendance. According to The Star, Holmes was trying to make it clear that the issue of a downtown casino and that of casino expansion at Woodbine Racetrack are two separate issues. The two locations fall within different gaming zones under the Ontario Lottery and Gaming Corp.'s gaming modernization plan. Holmes was quoted as saying, "There's a lot of discussion about the downtown and we want to get the focus out that [the locations] aren't mutually exclusive."
Holmes also explained that if the City of Toronto signed off on casino expansion, both Woodbine and a downtown location could become full casinos.
Dennis Hassell, described by The Star as an Etobicoke resident that is an independent protester against casino expansion, appeared at the session dressed up as Darth Vader before being escorted out of the gymnasium.
As a report by The Globe and Mail explains, there have been changes to the format of the consultation sessions since the initial session last week.
The session at the Olympium featured an open-microphone session, as well as a formal presentation to kick off the event.
In total, the City of Toronto scheduled five community open houses, two of which remain.
Thursday, January 17
• Scarborough Civic Centre Rotunda
• 150 Borough Drive
• 6:00 p.m. - 9:00 p.m.
Saturday, January 19
• BlumaAppel Salon
• Reference Library
• 789 Yonge Street
• 1:00 p.m. - 4:00 p.m.
Those opposed to a downtown Toronto casino can attend a public meeting or offer feedback through the City's online feedback form, available by clicking on the 'Have Your Say ' link at www.toronto.ca/casinoconsultation before January 25, 2013.
(With files from The Globe and Mail and the Toronto Star)