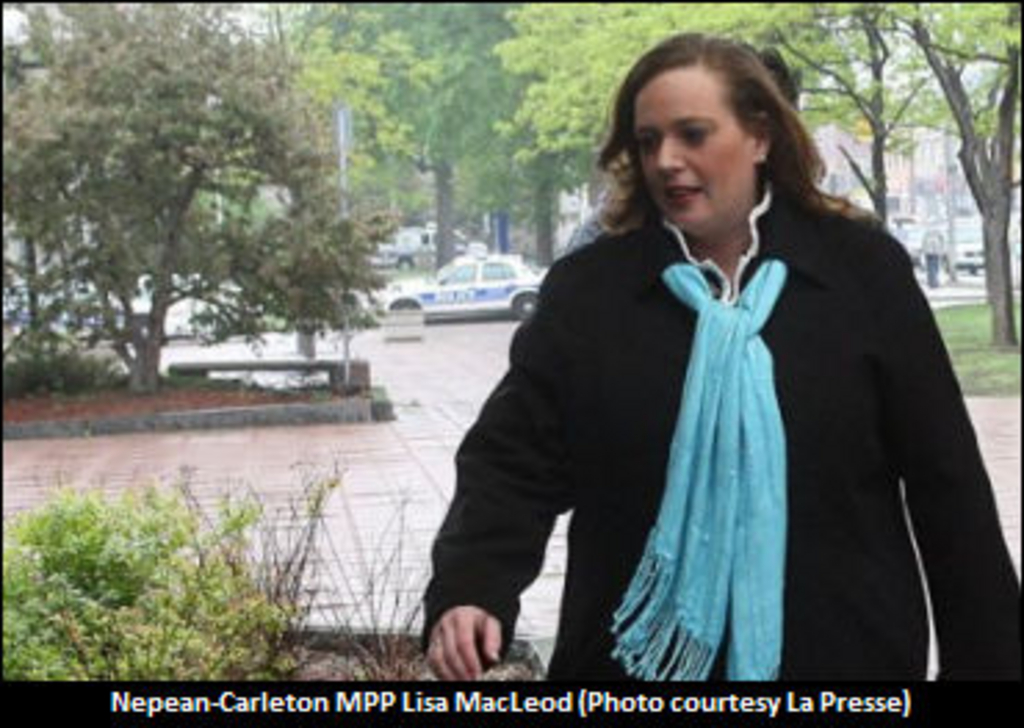 Citing the fact that outgoing Ontario Liberal Premier Dalton McGuinty has prorogued the provincial legislature, Nepean-Carleton MPP Lisa MacLeod has called on Ontario's Ombudsman to undertake an inquiry into the Ontario Lottery and Gaming Corp.'s controversial gaming modernization plan to ensure process transparency.
A report by the Ottawa Sun has cited a letter from MacLeod to Ombudsman Andre Marin, which contains her request for an inquiry.
MacLeod, a steadfast supporter of Rideau Carleton Raceway, has been adamant that a transparent impact study must be undertaken in regard to the mental health and addiction implications of a full-blown urban casino.
In her letter, MacLeod states that she has concerns with the lack of oversight of the OLG given the standstill at the legislature, and thus "accountability mechanisms available to the opposition and other traditional levers of government transparency have been closed to us."
In her letter, MacLeod also calls for public debate on the mental health issue and states that she does not "have confidence in the OLG to address these widespread concerns."
(With files from the Ottawa Sun)