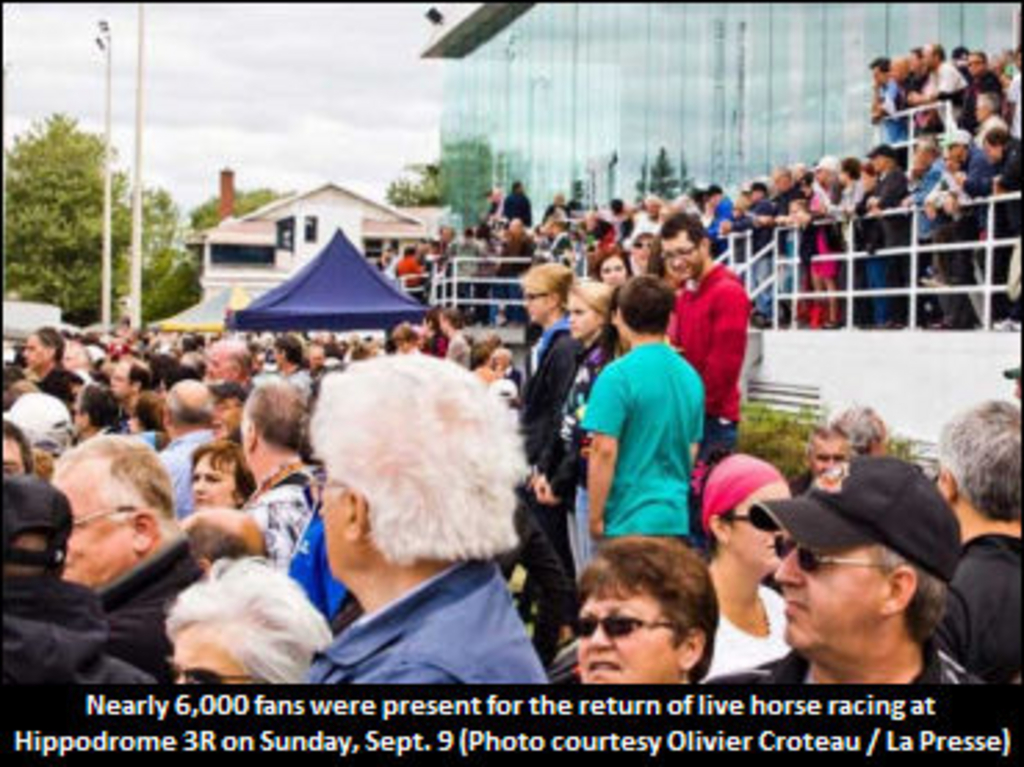 Hoping to give a lift to Quebec's much-shrunken breeding industry in 2013, the Quebec Jockey Club is boosting purse estimates and changing some of the eligibility criteria for its stakes programs.
The finals of its series for Quebec-breds aged two and three will go for $50,000 in 2013, $75,000 for 2014 and $100,000 in 2015.
And starting in 2016, there will be stakes finals for both Quebec-sired colts and fillies, and those foaled by Quebec mares (defined as Quebec-owned or co-owned mares having resided in the province at least 180 days in the year of breeding).The final for Quebec-breds will go for $50,000 and the broader final will go for $125,000.
Exceptionally, mares purchased by Quebecers in foal to outside stallions, but registered in Quebec before the end of January, 2013, and residing in the province at least six months next year, will have their foals eligible for Quebec series in 2015.
Tony Infilise, president of the Quebec Jockey Club, said the objective is to increase the number of broodmares in the province. Only about 300 remain after the industry's recent woes. "We used to have over 2,000, and even not that long ago, it was still 1,100-1,200," he said. "The QJC feels these initiatives will greatly help sustain the rebirth of the industry in Quebec, now on solid footing"
(A Trot Insider exclusive by Paul Delean)