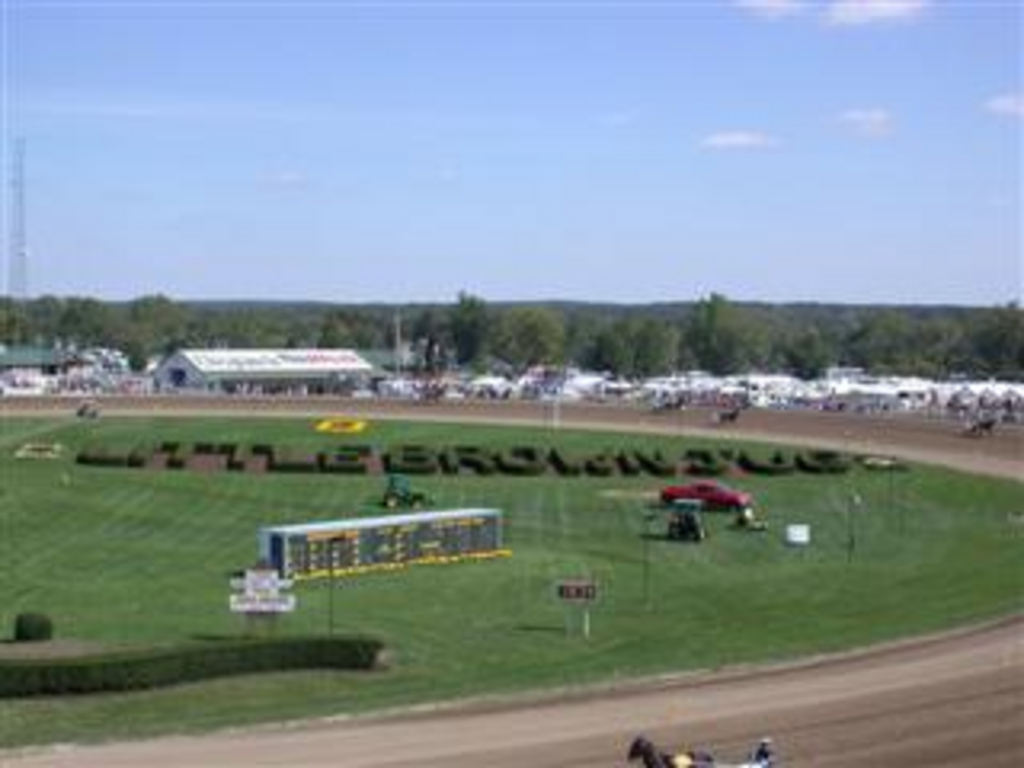 Sent off as the heavy 1-9
favourite, Southwind Tempo didn't disappoint in the first heat/first
division of the Jugette, as the speedy daughter of Bettors Delight
recorded a slim victory clocked in 1:52 flat.
Leaving out from Post 4 with pilot Tim Tetrick, Southwind Tempo cut the fractions in :26.4, :56 and 1:24.3 before holding off a very game Liberty Skiberty (David Miller) by a slim margin.
Before Dawn and driver Tony
Hall rounded out the top three. Appleoosa Hanover and driver Jody
Jamieson were within striking distance in dash, but the daughter of
Western Hanover made a break in the lane, putting herself out of
contention.
"It's the Jugette so everybody
here is ready to go and I'm glad my mare responded well," said driver
Tim Tetrick of his chance to get to the front. "I had to get out there,
I wanted to be in control. We went the first quarter in :26.4 but it
didn't feel like it."
"It was a tight one, but she's
a good mare and she's been racing well all year. The fractions weren't
too bad, so hopefully she's got something left for the second heat."
Owned by Alton Lynch Jr. and
Wayne Chrebet, Southwind Tempo, who was also heavily supported in the
place pool, notched her 18th victory of the season with the performance
and pushed her overall earnings to $817,854.

"I got a chance early in the year to buy part of her and it's worked
out great. I've been involved [in racing for] six years and I'm having
a blast, and days like this make it worth it," said co-owner Wayne
Chrebet, who added that he currently has five horses.