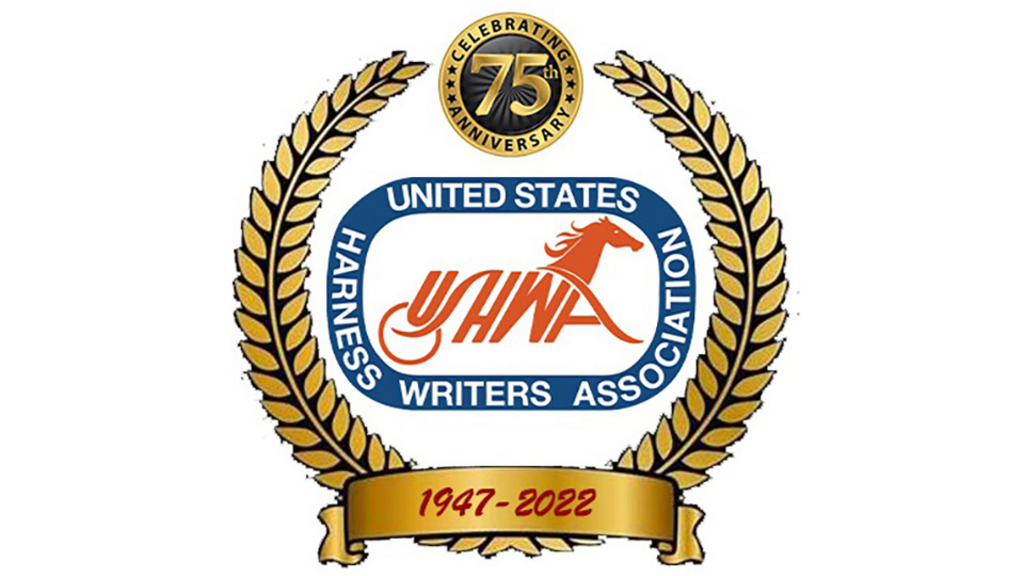 C. Edward (Ed) Rogers Jr., approaching his 20th year of overseeing harness racing serving on the Pennsylvania Commission, has been voted the Mary Lib Miller Award, the highest award given by the Keystone Chapter of the United States Harness Writers Association (USHWA). The award is named in honour of the hard-working and supportive wife of national Hall Of Famer Delvin Miller, "Harness Racing's Ambassador."
Rogers, a graduate of Lebanon Valley College (PA) with a degree in Economics and Business Administration who later earned his CPA certificate, first became associated with harness racing through a job as auditor of The Telegraph Press, parent company of the Harness Horse magazine. Pennsylvania Harness Hall of Famer Bowman Brown Sr. asked him to serve as a cashier at the famous Harrisburg sale, and as his accounting career expanded in responsibility, so grew his interest in harness racing.
Rogers was first named to the then Pennsylvania Harness Racing Commission in 1995, and upon a reorganization to the Pennsylvania State Horse Commission overseeing both sports, has served that organization since 2016. Always an advocate for prudence and even-handedness, with an unusual eye towards the needs of harness racing's fans, Rogers holds such "firsts" as being the "father" of the Pennsylvania Sire Stakes Fair Championships and in 2006 being the first person ever to jog a horse over the new Harrah's racetrack in the southeast part of the state.
The Keystone Chapter of USHWA is also honouring other outstanding contributors to harness racing in the state, all to be feted at the USTA District 7 / Fair Banquet on Saturday, Jan. 19 at the Graduate State College Hotel.
Three three-year-old pacers, one colt and two fillies, are to be honoured. The colt is Fourever Boy, a son of Sweet Lou owned by Micki Rae Stables LLC in partnership with trainer Tim Twaddle. Fourever Boy is being recognized as the Pennsylvania Sire Stakes pari-mutuel male performer of the year after a win and a second in PASS prelims and then a 1:49.1 victory in his Championship. Fourever Boy also made his presence on the national scene, especially in the Little Brown Jug, where he won an elimination and was second in the final; he also made the final of the Breeders Crown, Meadowlands Pace, North America Cup, Adios and Progress Pace. 
Fourever Boy's filly counterpart in the p/m Sire Stakes category is Captain Cowgirl, a daughter of Captaintreacherous who became the first pacer ever, male or female, to win her PASS preliminary point title and then her Championship at both ages two and three. Owned by Jo Ann Looney-King and Kenneth Freider (Tim Tetrick LLC also owned a share during a portion of her freshman year), Captain Cowgirl also made history by winning $265,374 in Sire Stakes racing alone during 2022, the most ever by a three-year-old of either gait or either sex. 
The other pacing filly is Bettor Strait N Up, earning a Special Recognition Award. She paralleled Captain Cowgirl in winning both her point titles at the fairs and then her Championship at both two and three, and she is the very first Fair horse to turn the trick, regardless of sex or gait. Owned throughout her fair campaigns by driver Tony and trainer Linda Schadel, the Betting Line filly won $99,870 racing in the Fair Sire Stakes program – and also managed to pay $24.40 for $2 while winning her sophomore Championship this past October!
Mitchell York was lauded as the trainer of the Pennsylvania Small Stable of the Year. A retired Pennsylvania State Trooper of 25 years service, York took up harness racing working with his father-in-law , longtime Keystone stalwart Dave Brickell, and while a full-time trainer now for only three years, York's trainees earned just over $500,000 in 2022 in only 179 starts.  His top horses include Annapolis Hanover, a freshman pacer who won two PASS pari-mutuel races and was second in his final; Little Lady J, a two-year-old filly whose 1:57.4 at Gratz made her the fastest horse in her division all-time at any Pennsylvania fair; and two-year-old trotter Ab Fab Hanover, his fair division's leading point-winner.
Ashley Eisenbeil and Dawnelle Mock, two tireless and upbeat workers for the Pennsylvania Horse Racing Association, are being honoured as the Keystone Chapter/USHWA's members of the year. 
Ashley Eisenbeil spent seven years as senior manager for hospitality and Preakness Ticket Sales for the Maryland Jockey Club. She then shifted her work to her native Pennsylvania in the spring of 2017, first as the director of marketing for the Pennsylvania State Horse Racing Commission, which oversees the furthering of the two racing breeds in the Keystone State, and then in the same role for the Pennsylvania Horse Racing Association, a group of industry stakeholders. With social media a special emphasis of her work, Eisenbeil works with both the present and next generation of fans to keep them informed about and attract them to the dynamic world of PA racing. 
Dawnelle Mock, a 2019 winner of the Breakthrough Award from national USHWA, once had a story about her start like this: "Once upon a time, there was a little girl who loved horses, and she took that love of horses and made it into a successful career." Mock spent several years as the Marketing Director for the Meadows Standardbred Owners Association, representing the horsemen at the Pittsburgh-area track, promoting both The Meadows signature Adios Pace while at the same time going "full circle" with fun promotions such as Wiener Dog Racing. Mock recently joined the Pennsylvania Horse Racing Association as Director of Digital Content.
(United States Harness Writers Association)