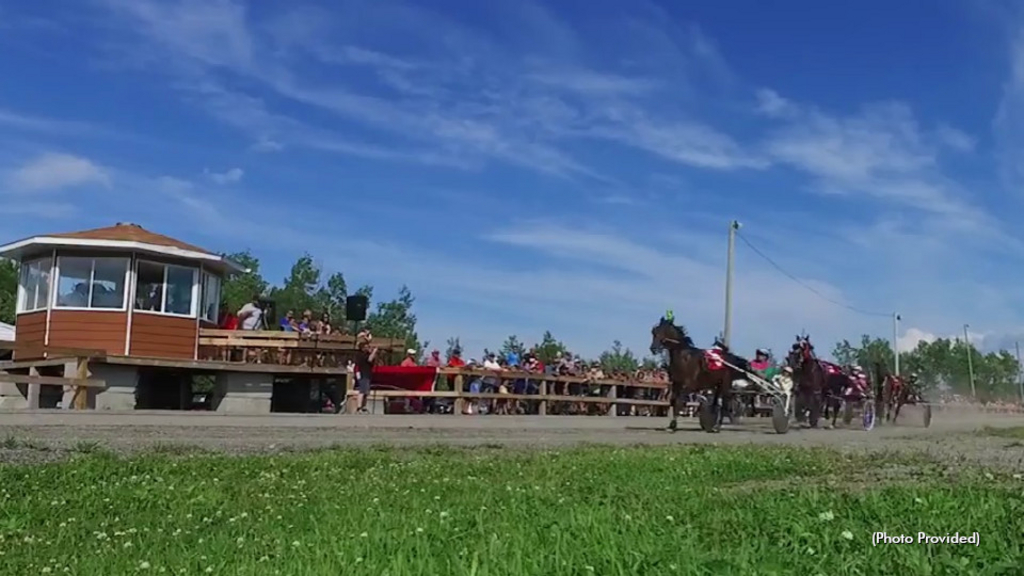 As with every season of harness racing at Hippodrome 3R, racing takes a break the first week of August for the Trois Rivieres Grand Prix auto races throughout the town. However, there will be racing in the province on Saturday, August 6.
The St-Joseph de Lepage 4G training facility of the Gaudreault family in Mont-Joli is scheduled to host nine pari-mutuel races as part of the Quebec Regional Fair Circuit. First race post time is 1:00 pm. The facility is 500 kilometres (300 miles) east of Trois-Rivières.
A real magic trick for the promoters and for the Quebec Jockey Club and racing fans from all over Quebec will be able to bet on Saturday's races. They will only have to connect to the HPI Hippodrome 3R site and not only will they see the races, but they will also be able to bet. This will delight all racing enthusiasts.
The program is familiar to the regulars of the Regional Circuit, with its challenges, its races with some horses that compete twice, and especially its invitations. In fact, there will be three; one $4,000 event for trotters and one $4,000 dash for pacer. The main feature is an Invitational Pace with a purse of $10,000.
This is a very attractive purse and formidable racing machines entered include Jaydens Place (recent winner of the Derby de la Baie), Mickeymaksomespeed (he has just set the track record at Domaine 4G), Spectrum Seelster and Aethon; in short, competitors who should give quite a show.
Add to these fast horses, drivers Pascal Bérubé, Francis Picard, Maxim Gaudreault, and you have the necessary ingredients for a frenzied race.
The St. Joseph de Lepage site is remarkable, as can be seen here:
To view Saturday's entries, click the following link: Saturday Entries - St. Joseph de Lepage
(with files from Quebec Jockey Club)