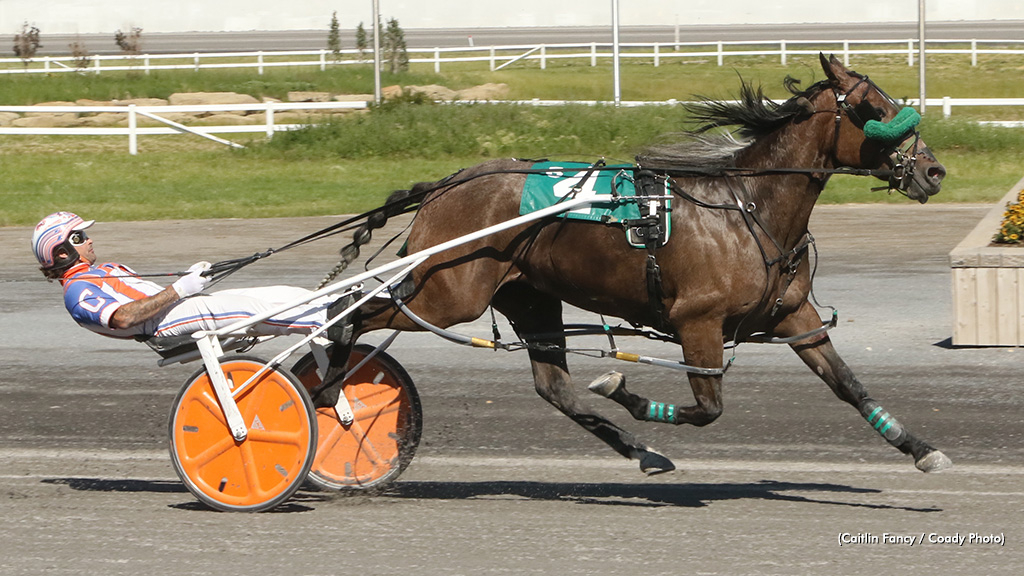 Pilot Brandon Campbell dominated the 10-race card at Century Downs on Saturday (July 23), winning six on the afternoon.
Campbell kicked off proceedings with a coast-to-coast win by Subzero ($6) before returning to the winner's circle a few races later for the start of a natural grand slam. After winning with Katie Lou ($23.10) in Race 4, Campbell followed with wins in the next three races by B Special ($3.20), Chaste Forever ($3.90) and Kill A Dragon ($3.30) respectively. He completed the six pack with a front-stepping victory in Race 9 by favourite Knockin Boots ($4.80).
Shy a few thousand from posting another million-dollar season, Brandon Campbell has otherwise scored over 100 wins every year in the sulky since 2009. His six-win day has elevated him from fifth to third in the driver's race with 38 wins through the year. Phil Giesbrecht holds a tight lead at the top of the board with 51 wins to Dave Kelly's 50 victories.
To view Saturday's harness racing results, click the following link: Saturday Results - Century Downs.