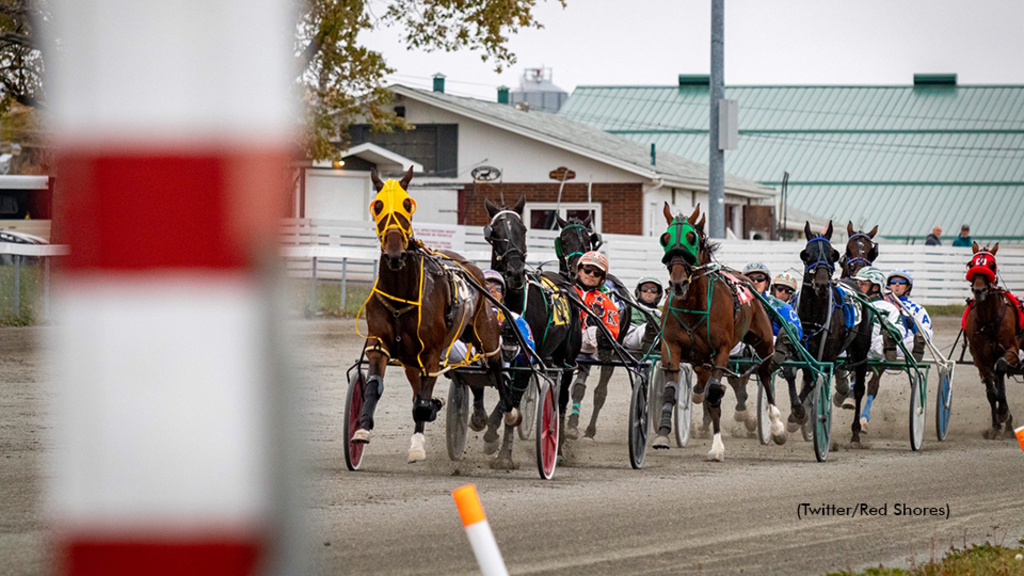 There is no question Burn Out Hanover loves the front end and he will try to turn his forward-stepping strategy into a third straight victory on Saturday (July 23) in the top class at Red Shores Racetrack and Casino at the Charlottetown Driving Park.
The capital oval has 12 dashes listed for a 6:30 P.M. opening post time with the Preferred 2 pace lining up in Race 11.
Burn Out Hanover has been the boss his last two starts controlling every step of the mile and gets post three to work from this week for driver Brady Sweet, trainer Jeff Holmes and owner Orwell Bay Stable of Orwell, P.E.I. The front-stepping son of Well Said – Burning Point boasts 32 victories in his career and just scored one of his best ever two starts back in 1:53.4. Mc Pat leaves from post four as the morning line favourite in the $3,300 dash for trainer-driver Gilles Barrieau with a perfect record of top-three finishes this season.
After winning six races so far this season, the hottest horse in Prince County racing in 2022 is Soccer Hanover and he gets the outside post six for driver Ken Murphy and trainer Leith Waite. Rail control goes to Doc Darryl, who makes his summer debut for driver Colin Sheppard in the first career training start for Morgan Sheppard.
David Dowling gets the catch driving call aboard post two starter Mantario while Brodie MacPhee steers Blue Monk from post five.
Peter MacPhee puts Burn Out Hanover on top of the Post Time Picks.
"Burn Out Hanover has been great all season long and just went coast-to-coast in both Charlottetown and Summerside. There's little doubt Brady will be sending early so they could score a natural hat trick."
Go to Redshores.ca for promotional plays and a full racing schedule. Wager online at HPIBet.com. To view entries for Saturday's card of harness racing, click the following link: Saturday Entries - Charlottetown Driving Park.
(Red Shores)