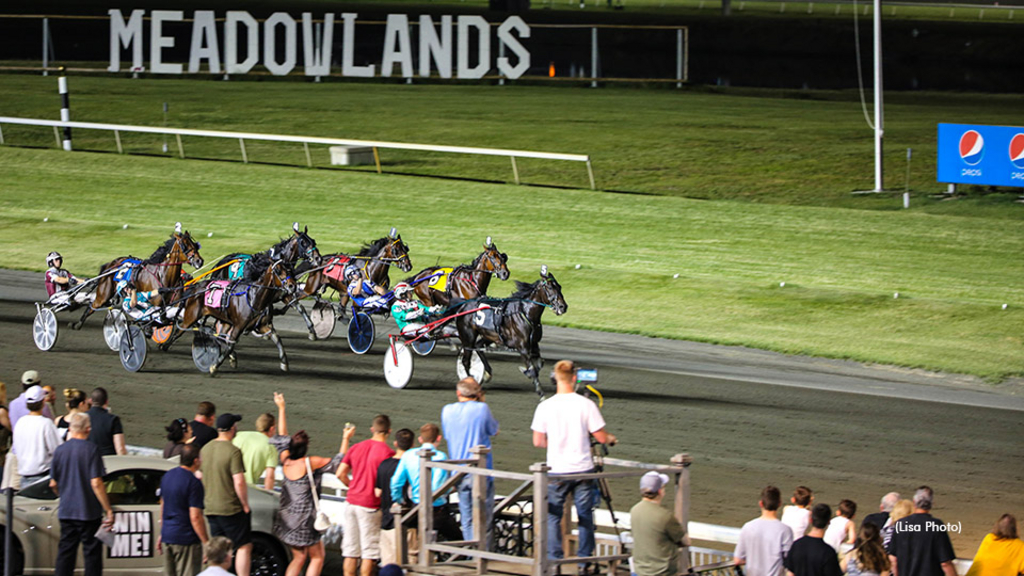 When Dovescry was a confident and largely unchallenged winner in the $40,000 third leg of the Miss Versatility Series, for trotting mares, on Saturday night (July 16) at the Meadowlands.
The race was billed as a showdown between When Dovescry and Atlanta — the sport's older distaff trotting marvels — but the anticipated fireworks never materialized.
When Dovescry got away from the gate in good order and fell into a dream pocket trip behind longshot Weslynn Quest. When asked by David Miller, When Dovescry effortlessly brushed past Weslynn Quest up the backstretch. From that point forward, it was clear sailing for the 4-5 favourite. She easily shrugged off a first-over bid from Next Level Stuff. Atlanta, the 2018 Hambletonian winner, appeared on the scene late to secure second money, but by then, When Dovescry was already a wrapped winner by 1-3/4 lengths, returning $3.60 to win.
The 1:50 clocking equalled her lifetime best. The 2019 Hambletonian Oaks winner posted her first victory of the season and the 21st of her illustrious career.
The six-year-old uncharacteristically started the season with three straight losses. Trainer Brett Pelling requalified her and When Dovescry signaled a return to winning form with second-place finishes in the Armbro Flight at Woodbine Mohawk Park and the Six Pack at the Meadowlands.
This was the night where she put it back together.
"She's taken a little while to trim down this year, but she's really showed us in the last few weeks that she's really fit now," Pelling said. "She loves to race. She got sounder as she got older. She's just a really great mare to be around."
The scratches of Royalty Deal and Herculisa reduced the field to 10 with Refined and Thankful No starting from the second tier.
(The Meadowlands)