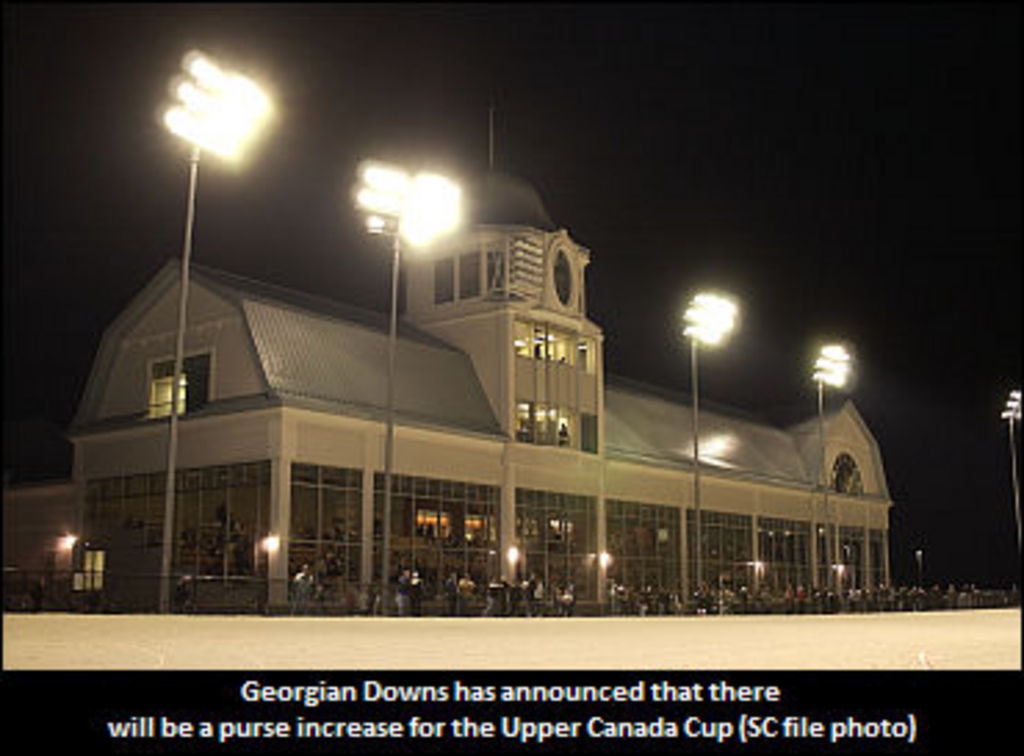 Georgian Downs has announced the Upper Canada Cup purse has been increased
to $600,000 (Guaranteed).
Restricted to Ontario-sired three-year-old colts and geldings, the Upper Canada Cup serves as an unofficial opening of the national championship stakes season and the Canadian-based prep race for the North America Cup.
The Upper Canada Cup will be conducted in an elimination/final format with eliminations on May 19 and the $600,000 (estimated) final one week later on May 26. The stakes final will be paired with the annual Honourable Earl Rowe Memorial Cup Trot to form a phenomenal night of racing.
Nominations will close on February 15, 2012 and must be accompanied by a $500 payment.
Complete stakes details can be found here or by contacting the Georgian race office at 905-627-5822.
(Georgian Downs)