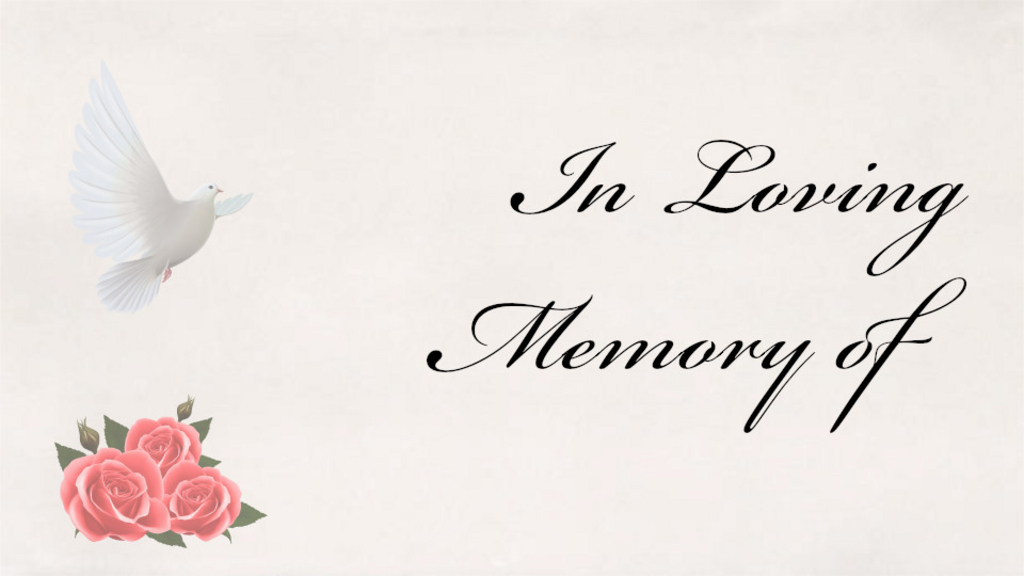 James (Jim) Michael Donnelly, former Ontario Racing Commission official, passed away on Sunday, July 10 at the age of 92.
Born February 4, 1930, he was surrounded in life by his 10 children, their spouses, 19 grandchildren, his four great grandchildren, and his partners in life, wife Mary Elizabeth (Watson) Donnelly (deceased 2012) and Pat Baker.
Jim did not have to look far to find the two loves of his life. As a teen, he met Mary, his wife of 56 years, at the neighbouring cottage on Sunset Beach, Huron County. In 2018, he was blessed to find love again with Pat, his neighbour on St. George's Crescent, Goderich.
Born in Chepstow, Ont. to Frank and Ina (Kehoe) Donnelly, he moved to Goderich as a young child with his brother Richard (Dick) Donnelly and sister Moyra Campion. He was a proud, lifelong resident of Goderich.
Jim was the northern star for his children, grandchildren and community. Everything he did, he did for others. He taught them how to live their lives. He led by example. He had a strong moral compass. He lived his life with a passion for justice, a love of family and a sense of humour. His booming laugh was infectious, memorable, heartwarming, and everyone tried to earn one from him. Committed to keeping his family connected with two children living in western Canada, he started writing a weekly family newsletter in 1994. Dubbed the "Family Bulletin," it was a highly sought-after honour to headline the newsletter. As was his right as editor, you never quite knew what was truth or fiction. Through the newsletter, he documented accomplishments, milestones, sorrows and provided his insights into matters of everyday life. His signature signoff was "Take Care of Each Other, Love Dear Old Dad" and later, "Take Care of Each Other, Love Gramp."
He continued documenting matters of family and community as author of seven books, including a history of Huron County, his career in law and other family chronicles, the last finalized the week he died.
In his professional life, he was a fierce defence lawyer whose practice focused on protecting the rights of the "little guy." His cross-examination skills were legendary. He loved juries and ended each jury address with the immortal words of Irish orator Robert Emmet, "I have done." As a Justice of the Superior Court of Ontario for 20 years, he was an empathetic, analytical and fair jurist. On his retirement from the Court, he returned to a different type of public service. After a 50-year hiatus, he returned to municipal politics serving in various capacities for the Town of Goderich and County of Huron from 2010 to 2022. Additionally, he served as Vice-Chair of the Ontario Racing Commission and as Alternate Chair of the Ontario Review Board.
Jim's passion for baseball was evident at an early age; he played regularly as a teen and coached six of his 10 children. He and his best friend Jack Evans understood the power of sport. Together they developed and coached a baseball team called The Canada Company, competing in the Goderich Industrial Fastball League from 1976 to 1985. Last week at The Canada Company reunion, the alumni gathered to reminisce and celebrate Jim and Jack's continuing influence on their lives.
Jim and Mary were avid horse racing enthusiasts, a venture that connected them with Canadian Horse Racing Hall of Fame driver Ron Feagan, the King of the Sulky. Jim also loved golf, having taught many of his grandchildren to play. Jim and Pat Baker enjoyed playing golf at local courses and in Florida.
"Dad, you 'have done.' We love you and, rest assured, we will take care of each other."
The family extends a heartfelt thank you to Dr. Stan Spacek for his stewardship, friendship and professionalism.
Visitation will be Wednesday, July 13 from 3 - 7 p.m. on the back lawn of the Donnelly family home, 103 St. George's Crescent, Goderich. Casual attire.
Eulogy and Funeral Mass will take place on Thursday, July 14, commencing at 10:45 at St. Peter's Catholic Church, Goderich. Masks required.
In lieu of flowers, consider a donation to Community Living-Central Huron.
Please join Standardbred Canada in offering condolences to the family and friends of Jim Donnelly.