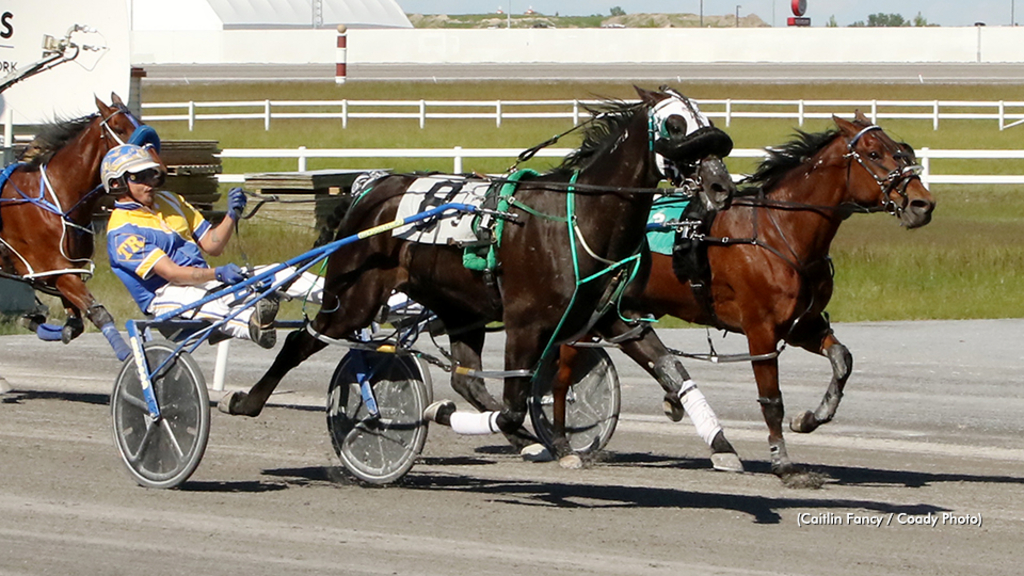 Kelly Hoerdt trainee Codename Cigar Box once again reigned supreme over his peers, overcoming an assigned outer post to win the $13,500 Preferred Pace on a 17-race cavalcade at Century Downs on Saturday (June 25).
Handing the drive to Tyler Redwood, Codename Cigar Box floated off the wings towards the back of the pack but raced off the pegs to a :27.1 first quarter set by Munchie Chris. Icy Blue Scooter soon slid to the top with a lap to go and led the field to a :55.3 half as Codename Cigar Box loomed overland for cover. Tiempo Hanover obliged moving for the backside and carried the outer tier toward Icy Blue Scooter, who held firm on the point to three-quarters in 1:23.1. Redwood then tipped the four-year-old Custard The Dragon gelding off a helmet and ripped home, downing Icy Blue Scooter by a half length in 1:52 with Samba Beat storming home for third and Tiempo Hanover settling for fourth.
Hoerdt co-owns Codename Cigar Box with Fred Gilbert and Blair Corbeil. The gelding won his ninth race from 16 starts this season and his 17th from 41 overall, good for $232,593 in the bank. He paid $3.80 to win and was the third winner on the long day for trainer Kelly Hoerdt, who hit a grand slam with thanks to wins also by Chuck You Farlie ($5.70), Aime Hanover ($14.90) and Chaste Forever ($5.50).
Graceful Horizon glided to a decimating victory in the $13,500 Fillies and Mares Preferred, posting a 1:53.2 mile.
Betcha Baby took over the lead to a :28.4 first quarter but faced pressure from Graceful Horizon coming to the half, where she could not endure the pressure and broke stride passing the :57.4 marker. Graceful Horizon held the lead into the backstretch and blew away from the field, opening eight lengths in her sprint to three-quarters, timed in 1:24.3. She just about maintained that margin into and through the stretch to win by 8-1/4 lengths over Mrs Suhwiggins. Outlaw Allie Oops finished third and Stash The Cookies took fourth.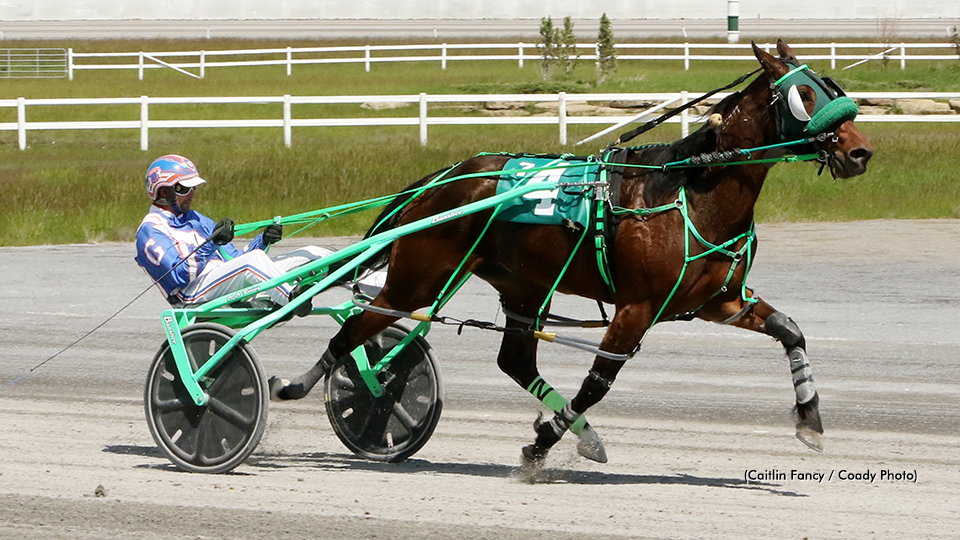 A four-year-old mare by Vertical Horizon, Graceful Horizon won her third race from eight starts this season and her 15th from 27 overall. Chris Lancaster trains and co-owns the winner of $184,676 with Derek Gilbert and Velda Olding. Phil Giesbrecht piloted the $2.70 winner.
Lancaster later won the other featured event for fillies and mares, their $10,500 Preferred 2 Pace, with If Only Id Known in 1:53.3. The four-year-old Shadow Play mare took the lead to a :27.2 first quarter and never relinquished it, tripping the half in :56.3 and three-quarters in 1:24.3 to then hold off pocket-popper Oriental Express and win by a half length. Miss Itunes finished third, another five lengths behind, with Chocolate Terror fourth.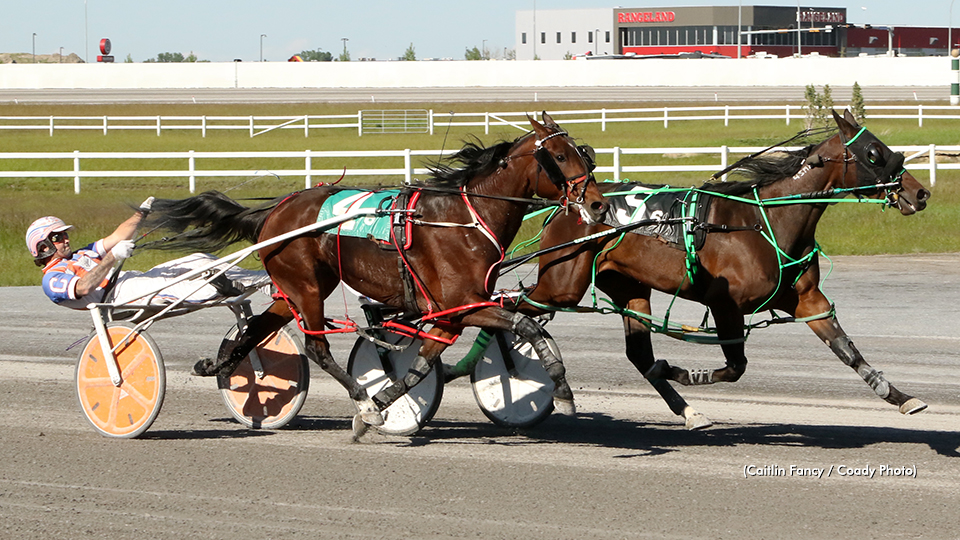 Lancaster co-owns If Only Id Known with Rob Ostashek Holdings Ltd. She has won three races from 17 starts this season and 10 from 39 overall and earned $112,817 lifetime. Michael Hennessy drove the $11 winner.
Saturday's program was only the 10th card of harness racing held over the course of the past 30 years in Canada with 17 or more races. Fraser Downs was the last track to host 17 races on Boxing Day 2020. Fredericton and Summerside raceways have each hosted as many as 19 races on a single card. Other Canadian tracks to run 17 or more races on a single program have included Northside Downs, Tartan Downs and Windsor Raceway.
To view Saturday's harness racing results, click the following link: Saturday Results - Century Downs.