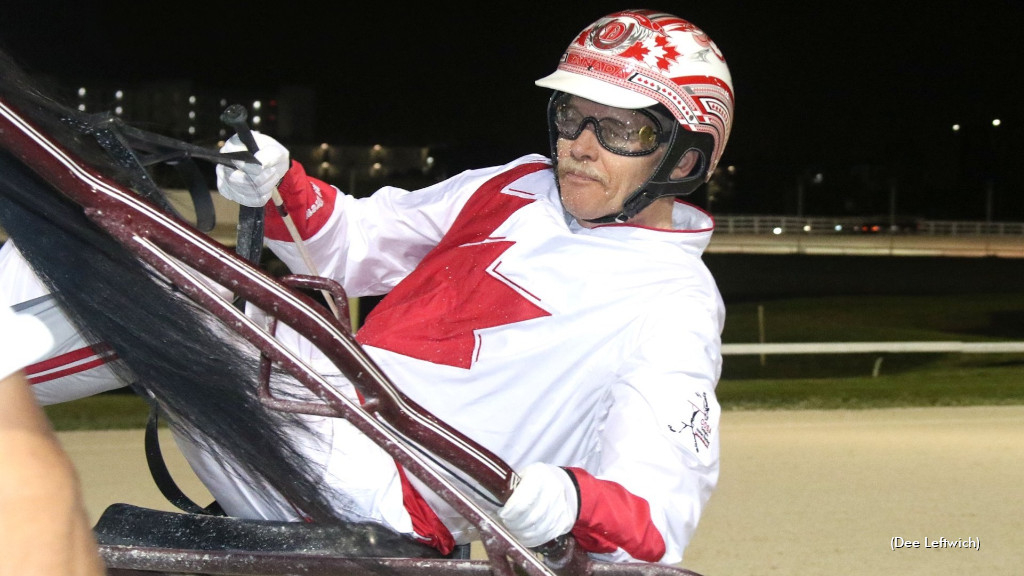 Dave Drew, a longtime participant in the harness racing industry, has been selected to represent Canada in the 2022 World Championship for Amateur Drivers. The multi-day racing event, and celebrations surrounding the Championship races, will take place in Italy between September 16 and 27, 2022 in concert with the centenary anniversary of the Association of Italian Amateur Drivers, founded in 1922.
"I am really looking forward to the event in Italy," said Drew. "We will be in three cities and have races at the Rome Capannelle, Turin Vinovo and Florence Visarno racetracks. I am really looking forward to meeting new drivers and the excitement of the driving competition. In addition to the driving, there is such rich history to see in Italy. That will also be an interesting part of the trip."
Drew represented Canada in the 2020 World Cup Amateur Driving Championship at Pompano Park, Florida where he finished a solid fifth among the 12 competing countries. This was the first time that Canada was invited to send an amateur driver to the competition.
"It was an outstanding opportunity in 2020 to participate in my first World Championship," said Drew. "It was an excellent event at Pompano Park in Florida. It was a chance to meet and drive against people from 11 other countries. The camaraderie was very good and I have kept in touch with several of those drivers.
"I was so proud to have a win in one of those races and have the Canadian flag flying in the winner's circle. An added bonus was to have the race trophy presented by Hall of Fame driver Wally Hennessey, who was also accompanied by another Hall of Fame driver, Bill O'Donnell."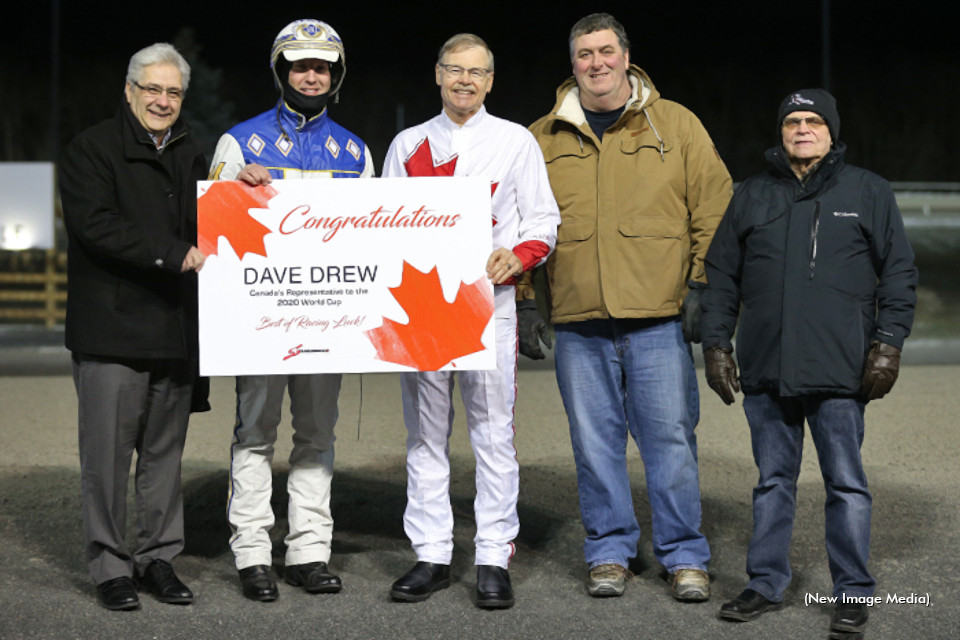 ​
Dave Drew receives his driving colours in this 2020 presentation at Woodbine Mohawk Park. (Left to right) - Dan Gall, President and CEO of Standardbred Canada, James MacDonald, 2017 World Driving Champion, Dave Drew, Mark Horner, Outgoing Chair of Standardbred Canada, Bill O'Donnell, President of COSA.
Drew resides in Grimsby, Ont. and has driven at more than 60 North American racetracks in the Delvin Miller Harness Drivers Association, competing in the C. K. G. Billings Driving Series and winning the 2007 Delvin Miller Silver Cup. Drew also recently assisted with organizing the Billings races at Woodbine Mohawk Park and Flamboro Downs in May.
Drew has owned and trained a small stable of horses, which included Grand Circuit racehorse Modern Legend, who won the 2014 Canadian Pacing Derby and an O'Brien Award for Pacing Horse of the Year.
Drew isn't training any of his own horses right now, but for the last five years, he has been a part of the LandMark Stable fractional ownership group through the Steacy Racing Stable.
Standardbred Canada would like to wish Dave Drew the best of luck competing in the 2022 World Championship for Amateur Drivers in September in Italy.