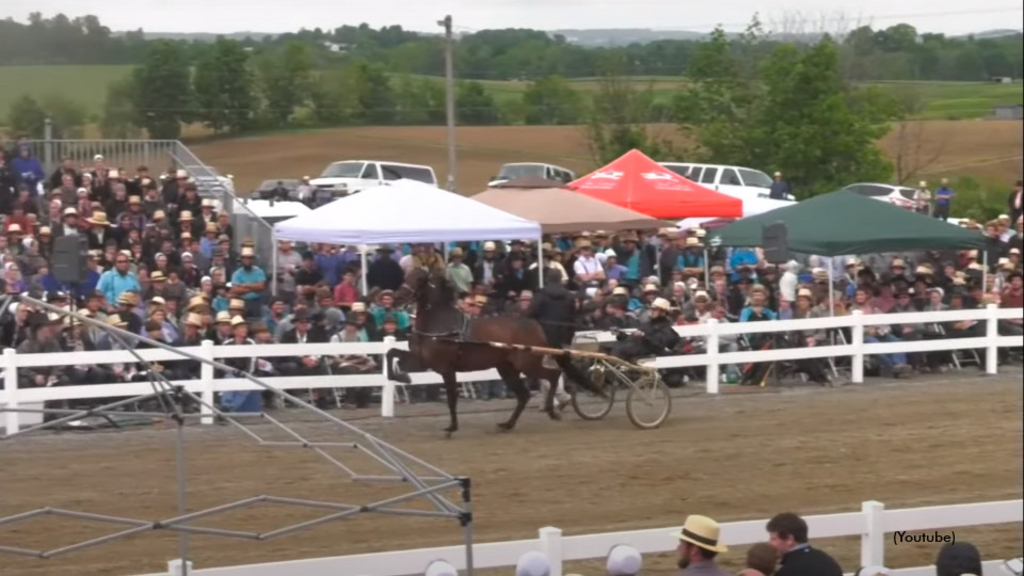 After an on-track racing career where trotter Lordy Lordy took a mark of 1:55.1 in a qualifier and banked $31,500, the prospect of the horse being a sale topper and fetching seven figures doesn't seem plausible.
Yet that's exactly what happened on Friday (May 27) at the Mid Ohio Memorial Cataloged Trotting Sale in Mt. Hope, Ohio.
A five-year-old son of Muscle Massive - Grace Victoria, Lordy Lordy amassed a summary of 3-2-2 from 13 lifetime starts and took his mark in a qualifier at Harrah's Philadelphia. The horse clearly impressed the throngs of buyers at the Ohio sale on Friday, as he was purchased by Maple Equine of Horse Cave, Ky. for a reported $1.375 million.
The price tag of Lordy Lordy wasn't the only notable figure that came from the sale. Trotter Stinglike A B K, a three-quarter brother to millionaire Winning Mister and Win Missy B who was racing in Preferred trots at Freehold and Yonkers this time a year ago, was sold for $750,000 at Friday's sale. Pleasant Ridge Equine of Goshen, Ind. signed the papers on the winner of $132,000 with a mark of 1:55h.
Full sale results are available on the sale's website.