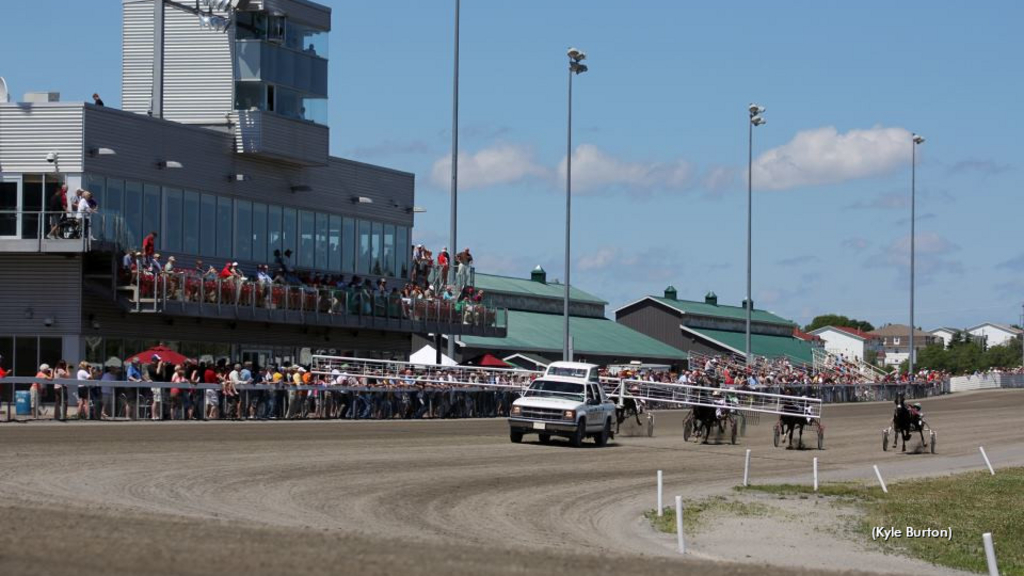 Red Shores at Summerside Raceway has every reason to celebrate the start of its 2022 meet on Monday, May 23 after completing last racing season with some incredible growth and an all-time record handle on the Governor's Plate program while following pandemic protocols.
"We are thrilled with the results from last year and even more excited about this year," said Lee Drake, Manager of Racing & Broadcast. "We're looking forward to seeing our fans again and cultivating new ones as we offer full North American distribution."
The track is now offering two Pick 4 pools in the wagering menu at an industry low 15 per cent takeout. The bet type can be played with as little as 20 cents for each combination. On track customers will also enjoy a new Pick 5, which carries a $1,500 jackpot on opening day presented by P.E.I. Harness Racing Industry Association special events committee.
The historic Summerside Raceway will play host to a number of key stake events starting with the P.E.I. Colt Stakes on May 29 and the return of the Tailgate Parties every Friday in June showcasing P.E.I. Breweries. Harness The Hope, a major fundraiser to raise awareness and funds that benefit cancer programs in P.E.I., is Sunday, July 24.
Live harness racing at Summerside Raceway runs on May 23 and 29 at 1 p.m. (Atlantic), and then all Friday evenings in June at 6:30 p.m. (Atlantic). Summerside Chrysler Dodge will once again return as the title sponsor of the 2022 Governor's Plate on Saturday, July 16.
To view Monday's harness racing entries, click on the following link: Monday Entries - Summerside Raceway.
(Red Shores)