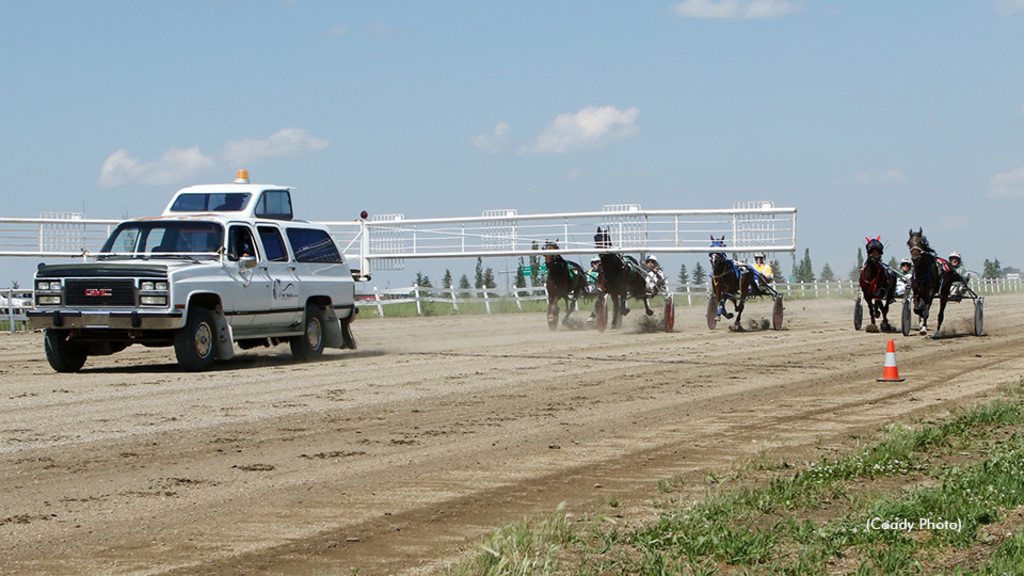 The Track on 2 has received approval by the Alberta Gaming, Liquor and Cannabis Commission (AGLC) for a gaming expansion at the Lacombe, Alta. horse racing and event facility.
The Red Deer Advocate reports that the AGLC panel granted conditional approval for a Racing Entertainment Centre (REC) licence at the Track on 2.
The planned gaming expansion, expected to open on September 1, includes adding an initial 80 slot machines and other electronic gambling machines inside the grandstand.
"We're very thankful and we're very excited to move on to the next phase," Track on 2 co-owner Kurt Belich was quoted as saying in the Red Deer Advocate article. "We're the first REC that has been approved in a long time."
Belich noted the gaming expansion will help fund the Track on 2's operations and purses, and estimated the racing entertainment centre could contribute $30 million into the central Alberta economy.
"Through the racing entertainment centre, it funds operations for the track and it funds operations for the horsemen," he said. "So it's really crucial to the industry so we can generate more purses and more races. We hope to have 30 to 35 race days in the future.
"From the farmers that the horsemen buy their hay from to the veterinarians and the hotels and gas stations, the economic impact in the community is quite large."
After appealing the AGLC's previous rejection of the Track on 2's application in the final approval stage in February 2021, the AGLC granted approval conditional on splitting fiber optic network connection costs estimated between $340,000 to $480,000.
The 2022 season of live harness racing at Track on 2 is scheduled to begin on July 3 with 16 race dates.
(With files from the Red Deer Advocate)