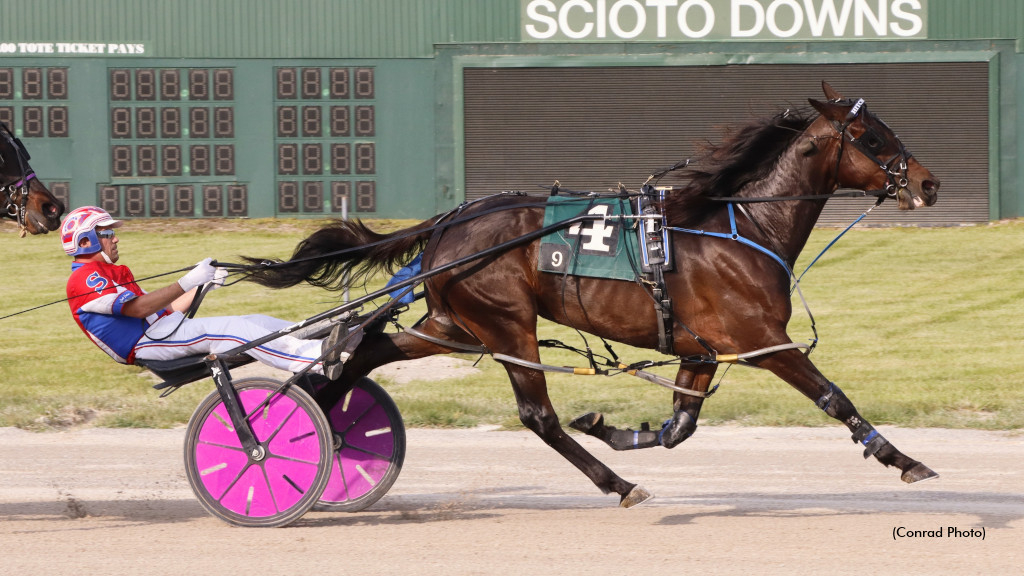 Live racing started off Thursday with a bang for handicappers who tuned in to Eldorado Scioto Downs opening card. The unique $1 Pick 8, guaranteed at $25,000 through a partnership between Scioto Downs and the Ohio Harness Horsemen's Association paid $4,250 each to five winning tickets.
In an unheard of scenario, the wager was won with all eight leg winners going off as race favourites. The winning sequence was 7/5/5/2/8/4/5/4.
"It was a great reward for those that put together a very formful ticket with eight consecutive winning favourites," said Gabe Prewitt, Caesar's Director of Racing. "The very best news is Scioto Downs and the OHHA will be right back here tomorrow with a fresh $25,000 to reward the next lucky winners."
The $1.00 minimum wager has a 15% takeout. It is not a jackpot wager and if not hit, will have a 50% carryover net pool into the following day with a 50% consolation payout to best ticket.
The 90-day live racing season started on Thursday, May 12 will continue through Saturday, September 17. All live racing days will have a 3:15 p.m. first post.
(Scioto Downs)