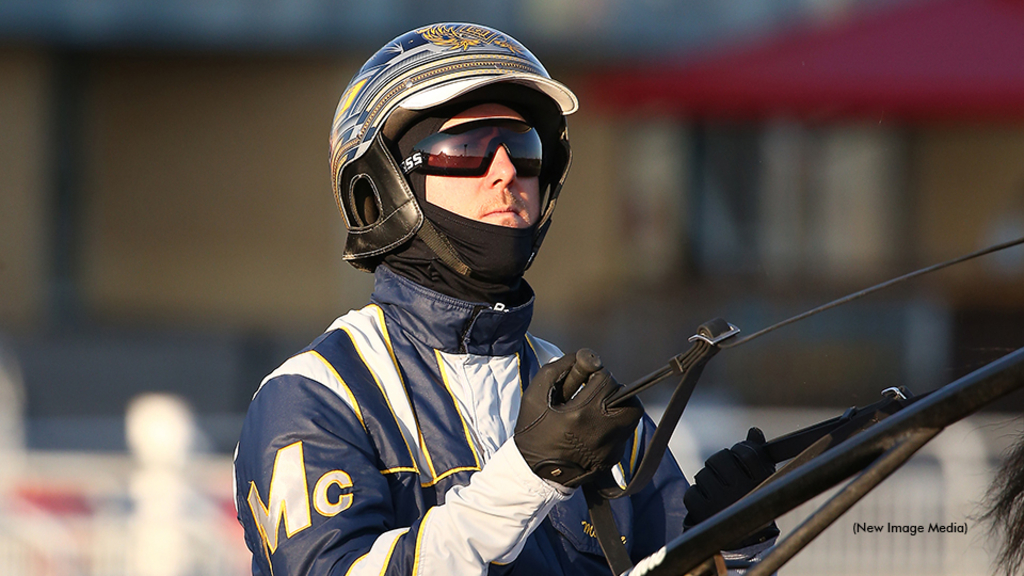 With time running out to enter the 2022 COSA Fantasy Stable Contest, driver Bob McClure has chosen his stable and shared a little insight behind a few of his choices.
"I took Louis [Roy] in Group B because right now he's driving better than anyone at Mohawk," stated McClure. "I even think he's driving better right now than at any other time in his career."
"In Group C, I took Austin Sorrie. Austin is a fresh new face around Mohawk this year and it seems that a lot of trainers like to try out a new face… I expect that he'll end up with a number of drives in the stakes events this summer so I figured he was a good pick in that group.
"With trainers, I took Luc [Blais] because you've got to bet on your own team. I took Nick Gallucci because after the year he had with his two-year-olds last year, you have to think he'll have another good year this year, and I took Tony Beaton because he has a really nice barn right now and he does such a great job with young horses.
"I took Sunshine Beach because I'm expecting to have a big year with [Stonebridge] Helios… and I took 'Helios,' of course. But I also took Kolby Twostep this year… what a nice, fast horse he is. I was sick when I had to book off of him to drive 'Helios' last year, and it wasn't an easy decision either! If things go right I think [Kolby Twostep] will win in [1]:49, or faster, this summer," the colt's first-ever pilot shared.
"I also took Big Bettor Hanover. She paced in [1]:51 and change last year at two and she had some tying up issues. So far this year that hasn't been a thing with her -- touch wood -- and she's off to a great start with two straight wins.
"As far as the two-year-olds, I just threw darts at the board," laughed McClure.
"I think the contest is a great idea and gives a lot more people extra reason to follow along," stated the 2020 winner of the O'Brien Award for Canada's Driver of the Year, who also chose himself in Group A.
FREE to enter, with prizes for the top 20 finishers and a Grand Prize worth $4,000, entries for the third annual COSA Fantasy Stable close at 5 p.m. (Eastern) on Friday, May 20.
To enter the 2022 COSA Fantasy Stable Contest, click the following link: 2022 COSA Fantasy Stable Entry Form.
McClure's full selections are available below.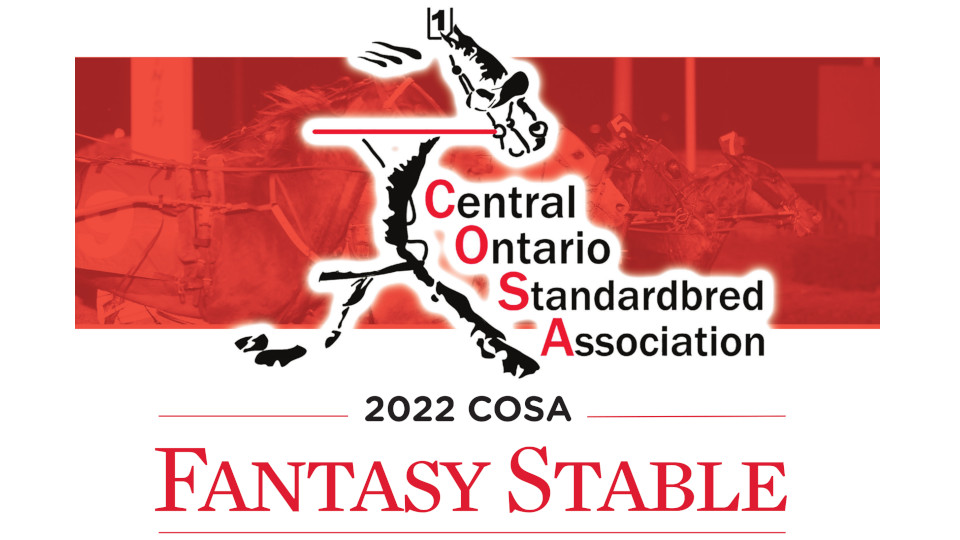 ​
STABLE NAME: Bob
Group A - Drivers 1
BOB MCCLURE
Group B - Drivers 2
LOUIS-PHILIPPE ROY
Group C - Drivers 3
AUSTIN SORRIE
Group D - Trainers 1
NICK GALLUCCI
Group E - Trainers 2
LUC BLAIS
Group F - Trainers 3
ANTHONY BEATON
Group G - Pacing Sires 1
SUNSHINE BEACH
Group H - Pacing Sires 2
HES WATCHING
Group I - Trotting Sires 1
MUSCLE MASS
Group J - Trotting Sires 2
ROYALTY FOR LIFE
Group K - 3YO Pacing Colts 1 (with 2021 earnings)
STONEBRIDGE HELIOS ($295,710)
Group L - 3YO Pacing Colts 2
KOLBY TWOSTEP ($114,137)
Group M - 3YO Pacing Colts 3
COLD CREEK QUESO ($50,012)
Group N - 3YO Pacing Fillies 1
PROHIBITION LEGAL ($564,204)
Group O - 3YO Pacing Fillies 2
BIG BETTOR HANOVER ($95,385)
Group P - 3YO Pacing Fillies 3
DELIGHT BAYAMA ($62,650)
Group Q - 3YO Trotting Colts 1
TWIN B ARCHIE ($285,016)
Group R - 3YO Trotting Colts 2
STAR POWER HANOVER ($108,279)
Group S - 3YO Trotting Colts 3
ARCHERY SEELSTER ($44,160)
Group T - 3YO Trotting Fillies 1
MISCHEVIOUS ROSE ($143,569)
Group U - 3YO Trotting Fillies 2
HP FELICITY ($71,496)
Group V - 3YO 3YO Trotting Fillies 3
MONEYWORTH ($64,216)
Group W - 2YO Pacing Colts 1 (in order by auction price)
STEEL COWBOY ($275,000)
Group X - 2YO Pacing Colts 2
WESTERN SWAGGER ($120,000)
Group Y - 2YO Pacing Colts 3
BETTOR BEA TERROR ($82,000)
Group Z - 2YO Pacing Fillies 1
BETTOR CALL MOM ($125,000)
Group AA - 2YO Pacing Fillies 2
HURRIKANE MSRODINE ($80,000)
Group BB - 2YO Pacing Fillies 3
UTMOST BLUE CHIP ($65,000)
Group CC - 2YO Trotting Colts 1
STONEBRIDGE JASPER ($98,000)
Group DD - 2YO Trotting Colts 2
SUMKINDOFMAGIC ($75,000)
Group EE - 2YO Trotting Colts 3
METALLICA SEELSTER ($75,000)
Group FF - 2YO Trotting Fillies 1
ITS YOUR CHOICE ($150,000)
Group GG - 2YO Trotting Fillies 2
TWENTY ABOVE ($75,000)
Group HH - 2YO Trotting Fillies 3
VERLA KEMP ($67,000)