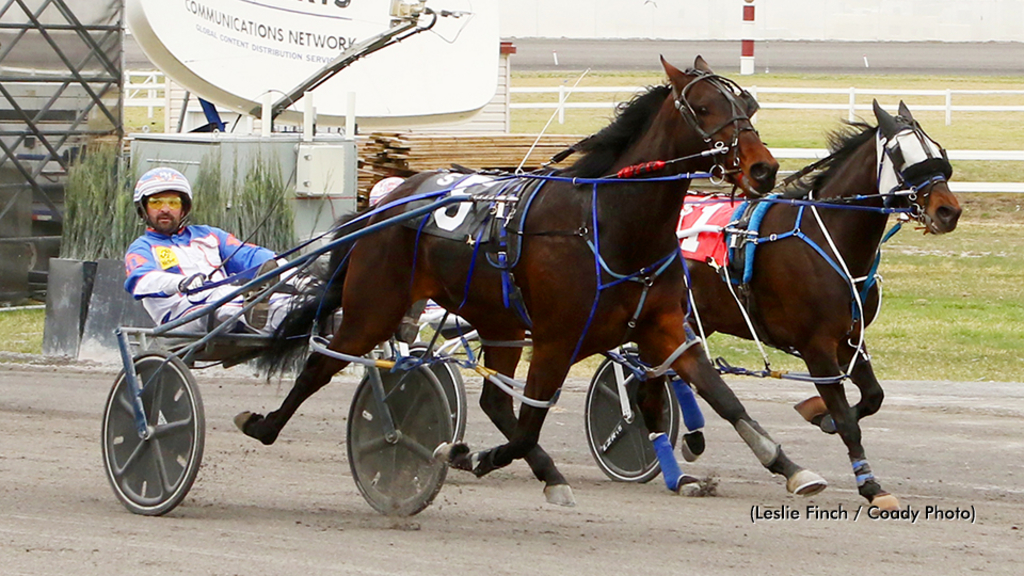 Driver Mike Hennessy hit a milestone on Tuesday (May 10) at Century Downs when the Albertan reinsman collected the 1,000th victory of his career.
Entering the eight-race card just two wins away from the plateau, Hennessy scored a natural double – first with True Crime ($3.60), who romped a $5,400 conditioned pace by 10-3/4 lengths in 1:54.4 and then winning No. 1,000 with a pocket-popping performance by Wine Thirty ($7.20) in a $5,500 maiden pace to claim victory by three-quarter lengths in 1:58.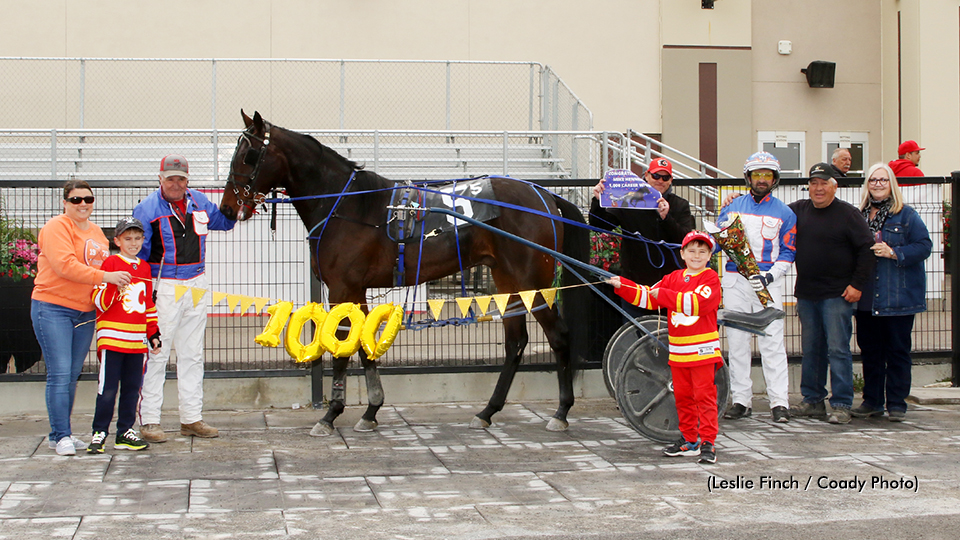 Hennessy has raced in Alberta since 2001, starting as a trainer. He began his driving career in 2003 and has recorded 7,854 starts and purse earnings of $6,930,054. He had a career year in 2019 with $881,803 earned while his best year in wins came in 2017 when he visited the winner's circle on 142 occasions.
To view Tuesday's harness racing results, click the following link: Tuesday Results – Century Downs.