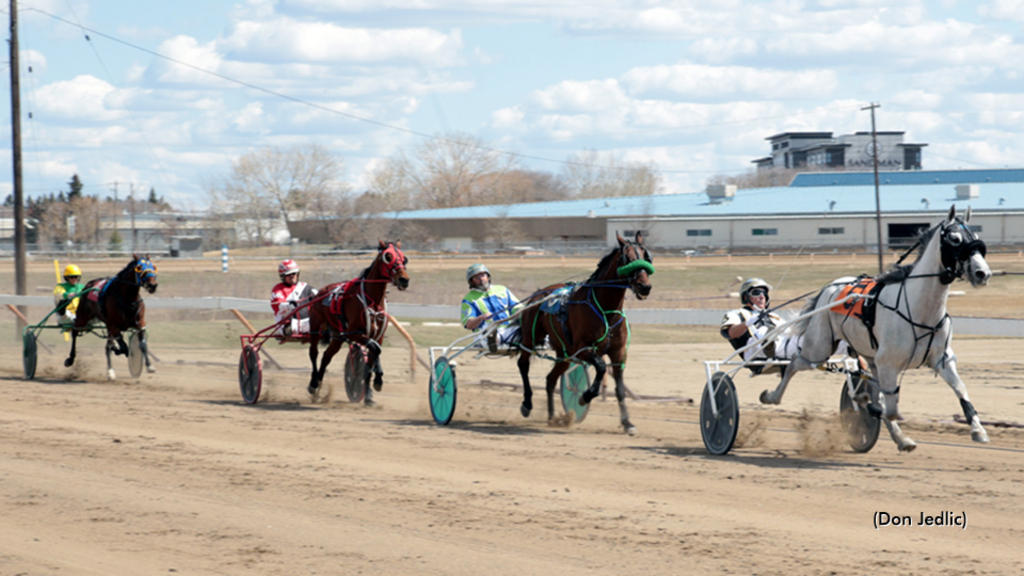 West Coast Beach ($3.90) was a repeat winner in Marquis Downs's Open Handicap Pace, leading a pair of foes wire-to-wire to start the Sunday afternoon (May 8) card of harness racing.
West Coast Beach went coast-to-coast in 1:58 flat for driver Glenn Le Drew and trainer Robert Smith, with Appoggiatura finishing 4-1/4 lengths behind and that one's misbehaving stablemate Tagoras a distant third.
West Coast Beach is two-for-two at the Marquis meet and has won three of his 12 starts this year. The five-year-old Sunshine Beach gelding is owned by Timothy Gordon of Spruce Grove, Alta., and Rebecca Kanak of Saskatoon, Sask.
A pair of Opens bookended the afternoon's five dashes, with Pure Addition ($3.80) prevailing by a nose in the matching $2,800 distaff class.
Driven by Tyler Grundy, the six-year-old Riverboat King mare held off last week's winner, I Will Do It, at the wire in 1:57.4 for trainer Jacqueline Grundy and owner Aurel Vodon of Virden, M.B. Tami Blue finished 2-1/4 lengths behind in third, with Outlaw Tootsieroll rounding out the quartet.
Pure Addition notched her eighth win of the year from a dozen starts after a successful stint at Century Mile.
To view Sunday's harness racing results, click on the following link: Sunday Results - Marquis Downs.